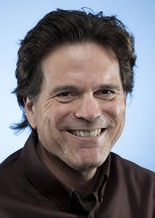 Los Angeles Times photographer Robert Gauthier, a Fresno State alumnus, will be presented with the Jim Tucker Media Service Award at the Mass Communication and Journalism Gala and Showcase of Excellence from 4-6:30 p.m. today (April 29) in the North Gym 118.
The event features the work of Mass Communications and Journalism students, submitted for judging in a variety of categories including multimedia, print journalism, public relations, advertising and broadcast journalism. Showcase judges were industry professionals in Central California. The winners will be announced at the event.
In addition, top students will be inducted into the Dayle Molen Chapter of Kappa Tau Alpha, a national journalism honor society. Molen's son, Logan, is a senior vice president at the Bakersfield Californian and will be assisting in the ceremony that honors his father, a longtime journalism professor who died in 2010.
Retired MCJ professor Jim Tucker will present the award named in his honor to Gauthier.
Other student presentations include a look into the public relations and advertising campaigns produced by students. Coming up, the Mass Communications and Journalism department 2016 convocation will be at 9:30 a.m. Friday, May 20, in the Satellite Student Union.
INFO: Betsy Hays, associate professor, at 559.916.6844 or bhays@csufresno.edu. Facebook: bit.ly/MCJgalashowcase16.