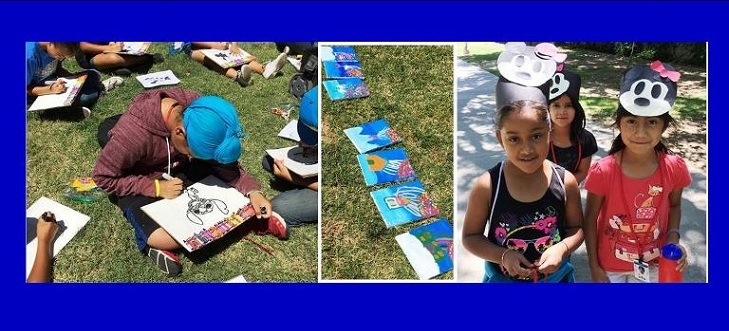 The After School University Showcase from 10 a.m. to 1 p.m. Wednesday, July 13, in the Satellite Student Union will conclude the hands-on, educational summer camp held at Fresno State the past four weeks.
The non-profit summer enrichment program is a partnership between the Kremen School of Education and Human Development and the California Teaching Fellows Foundation.
About 1,300 area elementary students from schools in the Fresno Unified School District and surrounding districts such as West Park, Clovis and Washington who have been immersed in college culture this summer will display their talents through projects developed during the camp.
The carnival-like event will include family activities outside the Satellite Student Union (2485 E. San Ramon Ave.) with vendors, music, inflatables, carnival games and snow cones. Events also include student performances.
Courses were taught by Teaching Fellows college students working towards a credential in teaching. About 3,000 guests — parents, program supporters and local school administrators — are expected, said Anne Murphy, After School University program liaison and project director for the Kremen School. Free parking is available with a coupon by contacting Jazzie Samnang at 559.668.3951.
INFO: Murphy at 559.287.0256 or annem@csufresno.edu.