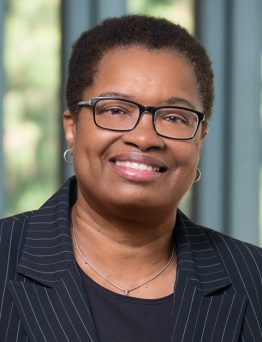 Delritta Hornbuckle is the new dean of Library Services for Fresno State's Henry Madden Library effective Friday, Sept. 15, announced Provost Lynnette Zelezny.
Hornbuckle, who was the director of the Lasell College Brennan Library in Massachusetts, earned her Master of Library Science from the Pratt Institute in New York and her Bachelor of Arts in Political Science from Texas A&M University.
She has previously served as the associate director of Library Information Services at the Harvard Business School.
"Dean-elect Hornbuckle brings strong leadership experience, expertise in data analytics and library technology and a passion for student success," Zelezny said.
Hornbuckle fills the vacancy created by the retirement of Dr. Peter McDonald in May. Dr. Jody Hironaka-Juteau has been serving as interim library dean. INFO: Cindy Wathen at ciwathen@mail.fresnostate.edu.