The Fresno State campus is more than just a place – it's a culture of inclusiveness and transformation centered on student success.
At the heart of this campus is our students. From all walks of life, Fresno State students share the common bond and desire to learn, innovate and become the next generation of leaders. They are fueled by our faculty and staff, and when they uniquely engage with one another, bold ideas emerge.
Together, we can ignite student success and leadership by building a new, larger, state-of-the-art Student Union that provides a dynamic atmosphere of programmatic spaces and student-centered areas for events and services. Its very existence will create a sense of belonging that unifies the campus as a vibrant hub of student life.
The current University Student Union (USU) opened in 1968. At 52,000 square feet, the facility was designed for a campus of just 10,000 students. In the early 1970s the Kennel Bookstore opened next door to expand services for students, but by 1975 the USU was considered too small to serve the growing student body.
The Satellite Student Union opened in 1987 to help address the deficit in student space on campus. This mid-sized auditorium can seat just under 1,000.
The early 1990s brought the next expansion in services with the opening of a snack bar with retail dining concepts in the Student Union's basement, popularly known as "The Pit." This was followed by the pavilion between the USU and Kennel Bookstore.
Decades have passed since the last major upgrade of the student union, yet the campus continues to grow. With enrollment now at approximately 24,000 students strong, it is the time to invest in a facility that features the atmosphere, technology and functionality to support student learning and engagement.
BACKGROUND/FEASIBILITY STUDY:
In February 2015, the Association of College Unions International (ACUI), the premier organization for building new models of successful campus communities, tasked experienced industry student affairs professionals to evaluate the facilities, services and operations that support student involvement at Fresno State. Lead ACUI consultants visited the campus on February 4-5, 2015, and interacted with faculty members, staff, administrators and students to understand the needs of the campus community. Student input was critical to this process, and three open forums were held with students across campus and student leaders in addition to a separate meeting with the University Student Union (USU) Board.
The consultant team heard an avid desire for an environment that cultivates student engagement, campus spirit and pride, as well as a need for facilities that create and enhance community. Fresno State students expressed frustration at the lack of facility space and emphasized that this was a barrier to student involvement. During open forums, members of student affairs and other campus divisions voiced similar concerns and added that the lack of space and services to support them have limited their ability to achieve departmental goals.
In response to this review, conversations about the feasibility for building a new University Student Union & Faculty Center began during the summer and fall of 2015 semesters. Stantec, a national architecture firm specializing in higher education facility design, was hired to develop a feasibility study. With over 59 years of experience serving campus communities and having designed over 200 academic facilities, Stantec met with ASI student leaders and the USU board, members of the student body, staff, faculty and Academic Senate, President's Cabinet, community members and other campus leaders to develop a vision for a new student union.
CONCEPTUAL ARCHITECTURAL DESIGN:
Imagine the power of learning, connecting and innovating in an environment that promotes a greater sense of belonging. A striking plaza links the Henry Madden Library, existing University Student Union with our new Student Union & Faculty Development Center creating a synergistic hub that cultivates friendships, camaraderie and that infectious Bulldog spirit.
The proposed site for the New Student Union & Faculty Center is near the University Center and adjacent to the existing Amphitheatre in close proximity to the Henry Madden Library and existing University Student Union. This location complements and aligns with the University's physical master plan for a new main campus entry off Jackson Avenue in the future. This new entrance will make a powerful impression, providing a stunning and welcoming portal to the heart of campus, while representing the vibrancy that is Fresno State.
The Student Union & Faculty Center will span approximately 100,000 square feet and will include the following features: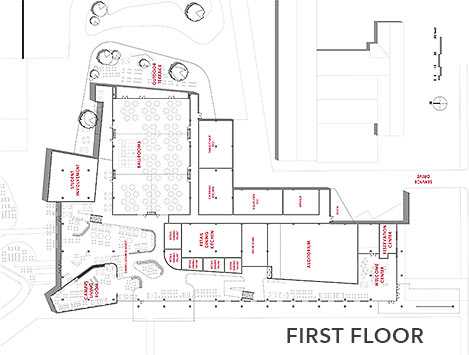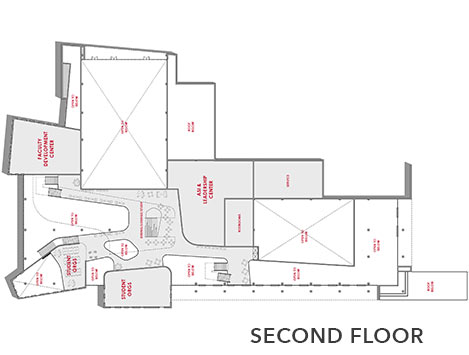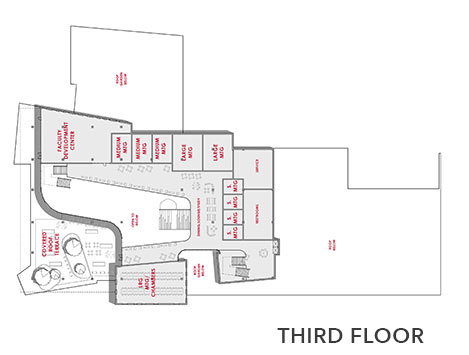 Welcome Center greeting future students, parents, and visitors by providing an inviting and friendly landmark for the University.
Large tiered meeting room to conduct student and visitor orientations to kick off campus tours.
Retail dining space and many food options, including healthy choices, offering the flexibility of dining in or eating on-the-go.
Study lounges, intimate study spaces and a campus living room, all designed with the latest technological advancements, providing a comfortable home away from home for student enrichment.
Vast indoor spaces throughout every floor of the building, providing convenient gathering areas that support student involvement.
A dedicated student leadership center fostering the growth of the future leaders of tomorrow, providing experiential learning opportunities and deeper connections with the community.
Offices for Associated Students Inc. enabling greater visibility, access and support for our student clubs and organizations.
Offices of Student Involvement and Engagement.
Large, flexible multipurpose rooms ideal for student, staff, faculty and community events.
A relaxing outdoor terrace where students enjoy beautiful Valley afternoons while students down below do the same in the open green space off the ballroom. All around, student activity is clearly alive and well.
FRESNO STATE FACULTY CENTER:
Faculty at Fresno State are world-class academic leaders, dedicated to unlocking opportunity through education and research. These individuals are at the forefront of academic exploration in the Central Valley, creating life-changing learning experiences for students and working with industry leaders to solve real-world issues.
The Fresno State Faculty Center is designed to support faculty's innovative practices. With the addition of this center, faculty will gain dedicated spaces for professional development and trans-disciplinary collaboration.
This center will create a place for cultivating collaborative experiences and idea sharing with colleagues. The campus culture will benefit from having a place where faculty can share learning outcomes, discuss research opportunities and harness the power of technology to enhance instruction.
Featuring a flexible and adaptive design, the Faculty Center will be composed of multiple spaces to host a variety of events including workshops, meetings, and seminars.
The Fresno State Faculty Center is designed to help faculty in their roles as teachers, learners, scholars, and members of the community. Built on a foundation of collaboration and cooperation, this center will serve as the heart of academia for years to come.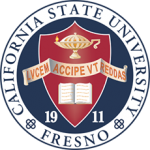 The proposed New Fresno State Student Union & Faculty Center will be approximately 100,000 square feet and will be funded through a combination of student body fees, campus and donor/private support. Take a look at a few recently completed Student Unions at other CSU campuses.
FREQUENTLY ASKED QUESTIONS:
General
Students
Faculty and Staff
Alumni, Friends and the Community
We want to hear from you!