Fresno State theater alumnus Kai DiMino was used to people telling him, "You won't be able to do it."
Battling a rare childhood brain cancer at a young age, DiMino went through several years of chemotherapy and radiation treatments and was told that he would lose various cognitive, motor and physical abilities. The long-lasting effects would prevent him from many activities.
However, at age 7, when he had beaten cancer, he learned to adapt. Although there were lasting cognitive and physiological symptoms relating to development and learning, he wasn't afraid of challenges.
His love for theater came during high school when he was cast in a parody of the production "Billy the Kid." The farce aspect had him hooked. He fell in love, especially with how it took an entire team under a shared vision to create something that impacted others.
"There's a sort of tribalism about it, and it can reach each of us, if we allow it," DiMino said.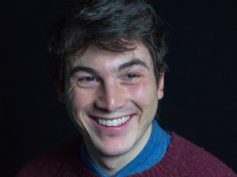 While at Fresno State as a theatre arts major, he worked to pay for his education. He juggled classes, work and productions. He said the negativity others had projected on him following his brain cancer became prominent once again.
"You can't do it." He internalized the sentiment and started to believe he may not finish his degree. He hit a low point, falling behind in classes. His strength wavered as graduation seemed out of reach.
At an opportune time, he joined a college program internship at Walt Disney World.
"It was my first chance at independence, and forced me to really look at my life," DiMino said.
Taking what he described as one of the best courses of his life, "Marketing You," he gained direction and clarity — he had somewhere to go and a way to get there. He began to turn his academic career around and everything started to fall into place.
The communal energy of theater pushed him to get better as he worked under the direction of Fresno State theatre arts faculty Ruth Griffin, Brad Meyers and J. Daniel Herring. Their wisdom helped him establish a strong foundation of habits. DiMino especially enjoyed participating in Fresno State's production of "Heathers! The Musical."  He felt like it was his breakout moment.
"It was an incredible experience, and [I] learned so much not just about acting, but about myself during that process."
While requesting support from the Dean's Council, which is funded in part through Day of Giving, he got a chance to meet Dr. Saúl Jiménez-Sandoval, Fresno State's provost and vice president for Academic Affairs, who was then dean of the College of Arts and Humanities.
"Saúl made me feel like I could do anything when I thought I was going to give up," DiMino recalled.
He held onto the notes he took during the meeting, which often reminded him of the touching encouragement he received from Jiménez-Sandoval and the immense gratitude he felt toward the Dean's Council. He said the support made him feel worthy and was exactly the inspiration that allowed him to pursue his passion.
Now, DiMino is doing specialized training at the Pacific Conservatory of the Performing Arts in Santa Maria. It's been "revolutionary," he said. He quickly became one of the class representatives and has been casted in one of the conservatory projects.
"The work here is demanding, and all-consuming. But there is a certain magic about the people here, students and faculty alike, that makes me feel like, not only that I belong, but I was meant to be here, now," DiMino said.
Production companies, schools, and big names in the industry, such as Disney, often visit the school to scout for talent. DiMino is aware, keeping these opportunities in mind, but he also knows there is so much more to learn. His current process is focusing on the present.
"I'm trying to absorb everything I can into my bones."
The College of Arts and Humanities relies on private financial support, such as funds raised from Fresno State's annual Day of Giving, to support student success through means such as the Dean's Council Annual Fund. For questions about how to support the College of Arts and Humanities, contact Moon-Ja Yunouye at 559.278.8341 or myunouye@mail.fresnostate.edu.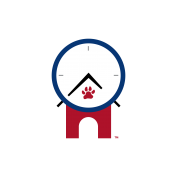 Fresno State's third annual 24-hour, online Day of Giving will be Thursday, Nov. 7. Each gift on this day, no matter how large or small, will directly support student success. Visit dayofgiving.fresnostate.edu to learn more.