Fresno State Psychology Professor Robert Levine has been invited by the government of Bhutan to be part of its Gross National Happiness project in conjunction with the United Nations.
Levine will join an International Expert Working Group tasked to design new global development paradigm, Well-being and Happiness.
Gross National Happiness, the Bhutanese measure of national progress, is all about quality of life, educational attainment, physical, psychological and emotional well-being, and cultural and ecological integrity.
Levine, an internationally recognized author and lecturer, has been a professor at Fresno State since 1974.
He received an appointment letter from Bhutanese King Jigme Singye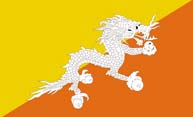 Wangchuck. Levine will learn more about his role on the working group when he meets with Bhutan Prime Minister Jigmi Y. Thinley in New York in coming weeks. Bhutan is an independent Himalayan country of less than a million people whose neighbor nations are China and India.
Last spring, the United Nations implemented Resolution 65/309, adopted unanimously by the General Assembly in July 2011, placing happiness on the global agenda.
"Conscious that the pursuit of happiness is a fundamental human goal" and "recognizing that the gross domestic product … does not adequately reflect the happiness and well-being of people," Resolution 65/309 empowered the Kingdom of Bhutan to convene a high-level meeting on happiness at UN Headquarters.
For more information, contact Levine: 559.278.2045/robertle@csufresno.edu.
Related links: