Fresno entrepreneur and philanthropist Darius Assemi, president of Granville Homes, will be honored with the Fresno State Alumni Association's Top Dog Distinguished Alumnus Award for 2013 during the Top Dog Alumni Awards Gala, 5:30 p.m. Friday, Oct. 18 at the Save Mart Center.
The annual event is part of the university's Homecoming Week Oct. 14-19. Tickets for the gala are sold out.
At the Top Dog gala, Assemi will be joined by 14 other Outstanding Alumni Award recipients who were chosen from each of the university's academic schools and colleges, the Department of Athletics, the Henry Madden Library, the Division of Student Affairs and the Division of Graduate Studies. (See full list below.)
Service to the university and community are recognized through the Arthur Safstrom Service Award, which will be presented to Omel Nieves (1983) and Dennis R. Woods (1969), who co-chaired Fresno State's seven-year fundraising campaign raising $214 million for scholarships, faculty, programs and facilities.
Nieves is senior shareholder, chief operations officer and partner of the Pasadena-based law firm Hunt, Ortmann, Palffy, Nieves, Darling & Mah, Inc. and a former Bulldogs basketball athlete under Coach Boyd Grant.  Woods is president and chief executive officer of United Security Bank.
Also at the Top Dog event, the Alumni Association will award $125,000 in scholarships to 54 students based on academic achievement, financial need and community service. The Fresno State Alumni Association leads the 23-campus California State University system in student scholarship giving.
"This year, we've made some changes to add new dimensions to the event," said Ashleigh Davis, events coordinator. "We will highlight performances by the Fresno State Opera Theatre and other student musicians."
The Top Dogs will again be honored during Fresno State's Homecoming game Oct. 19 against UNLV at Bulldog Stadium.
Other Homecoming events include campus office and student booth decorating contests next week and a pep rally also Oct. 18 culminating with a student tailgate prior to the game.
Assemi, who graduated Cum Laude from Fresno State in 1983 with a degree in Civil Engineering, has served as president of Granville Homes since 2009. He also served as vice president from 1983 to 2009 for the local, family-owned and operated home builder.
Assemi came to the United States from Iran more than 30 years ago and is the driving force behind the Granville mission "to improve the well-being of people in our community" and promote "positive change in the lives of people in the Central Valley." This is done not only through the family homes Granville builds, but also through community programs like Granville's  Home of Hope that provide access to food, shelter, health care and education to the underprivileged.
He serves as chairperson of American Medical Overseas Relief (AMOR), a Fresno nonprofit created by the Assemi family and other business leaders to help improve the health of mothers and children in Afghanistan. AMOR funded the creation of Afshar Hospital in Kabul, Afghanistan in 2009. More than 3,500 patients a month receive treatment at the 100-bed hospital.
Granville also implemented Eco-Smart technologies to create a more sustainable environment.
Assemi is an ardent supporter of Downtown revitalization in Fresno. Granville has built four, upscale multi-family projects which have brought an estimated 500 new residents to the Cultural Arts District in Fresno. Two more multi-family projects are on the drawing board as the district pursues the rebirth of Fresno's urban core.
He is a member of the boards of directors for the California Transportation Commission, the California Health Sciences University, the Islamic Cultural Center of Fresno and the Fresno Chamber of Commerce. He is also board chair of American Medical Overseas Relief.
The 2013 Top Dog Alumni Award recipients are: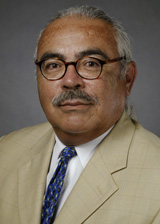 Jordan College of Agricultural Sciences and Technology: Enrique E. Figueroa (1973), chief executive and administrative officer of the Roberto Hernandez Center at University of Wisconsin, Milwaukee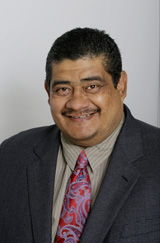 College of Arts and Humanities: Anthony Marquez (1985), chief of bureau for Associated Press, Los Angeles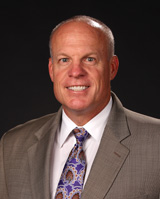 Department of Athletics: Kevin Sweeney (1987), former Bulldogs quarterback and National Football League player and current senior vice president at Wells Fargo Bank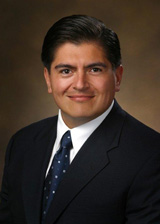 Craig School of Business: Tim Rios (1993), senior vice president, Social Responsibility Group, Wells Fargo Bank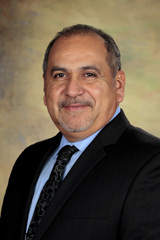 Kremen School of Education and Human Development: Ruben V. Castillo (1994), administrator for the Migrant Education Program, Region IV, Fresno County Office of Education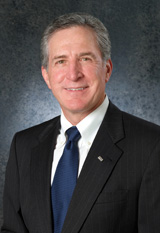 Lyles College of Engineering: Kirk D. Grimes (1980), group president, Fluor Corporation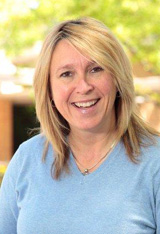 Division of Graduate Studies: Carole Goldsmith (1991, 2005), president of West Hills College Coalinga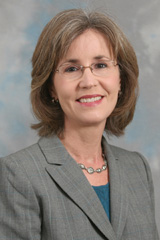 College of Health and Human Services: Nancy Hollingsworth (1982), president and CEO of Saint Agnes Hospital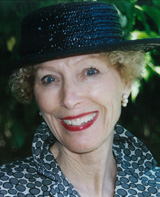 Henry Madden Library: Saundra 'Sandy' Speers Stubblefield (alumna), volunteer and friend of Fresno State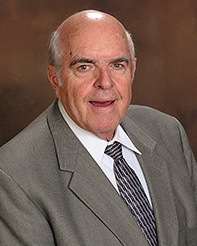 College of Science and Mathematics: Ken Schmidt (1964), principal of Ken Schmidt & Associates.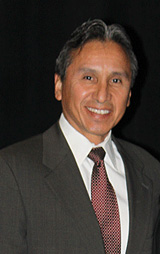 College of Social Sciences: Henry R. Perea (1974), Fresno County Board of Supervisors chairman, District 3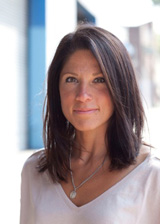 Division of Student Affairs: Carissa Phelps (2002), author, social entrepreneur and youth advocate
[hr]
For more information, contact Ashleigh Davis at 559.278.5723.
University Communications news intern Juana Mosqueda contributed to this copy.
Related Links: