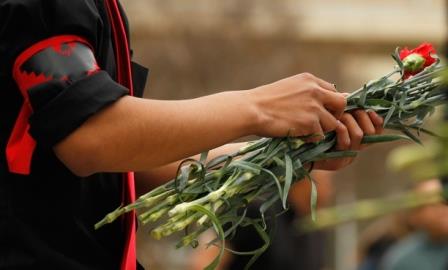 Fresno State's 19th annual Cesar Chavez celebration will be at 11 a.m. Tuesday, March 24 at the monument that memorializes the late farmworker leader in the Peace Garden.
Presented by the Cesar Chavez Committee made up of employees, student organizations and other support programs at Fresno State, the event is free and open to the public.
It commemorates the March 31 state holiday celebrating the birthday of Chavez. The campus will be closed in observance of the holiday. INFO: Raúl Moreno, University Migrant Services coordinator, at 559.278.5750. Full release to come.