UPDATE (July 20, 2015):  Please take our quick survey: what non-credit classes or workshops should we offer at #FresnoStateDowntown?  https://www.surveymonkey.com/s/DowntownCenter
Fresno State is expanding its presence in downtown Fresno this summer. The Division of Continuing and Global Education will begin offering the community professional development courses this summer at the new Fresno State Downtown Center (700 Van Ness Avenue inside of Bitwise South Stadium).
The non-credit courses are ideal for those seeking to learn more about intellectual property law, enhance their professional skills in grant writing, and improve their ability to communicate effectively in a business environment. Classes on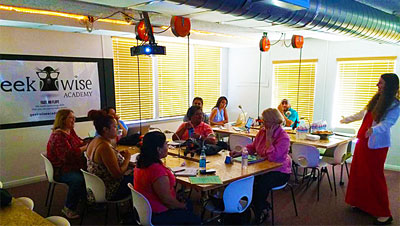 additional topics are currently under development, including digital marketing, nonprofit leadership and management and business skills.
Classes are open to anyone and admission to Fresno State is not required, but seating is limited and early registration is encouraged. While course fees will vary by program, all of the courses this summer are $125.
Registration is now open for the following classes:
Business communication for professionals (July 11, 18, 25 and Aug. 1)
Certificate award in advanced grant writing and management (July 24, 31 and Aug. 7)
Protecting your ideas: intellectual property law for entrepreneurs (August 5)
Fresno State's Downtown Center is a partnership between the University and Bitwise Industries. The programs offered at the center cannot be used toward Fresno State degree programs unless otherwise indicated.
For more information contact Susan Hawksworth at 559.278.0333 or cgeinfo@csufresno.edu.
Related links: