Statement from Fresno State President Joseph I. Castro on the passing of Dr. Bob Duncan today: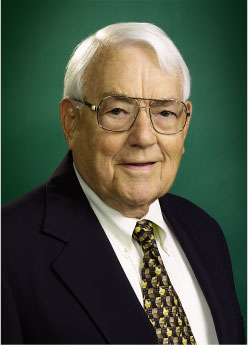 Dr. Bob Duncan was a devoted friend, fundraiser and donor to Fresno State who will be deeply missed. His connections to the University were many and deep and his significant impact on Fresno State academics and athletics is clearly visible throughout our campus. It was fitting that in 1996 Fresno State and the California State University conferred an honorary doctorate on him.
Dr. Duncan co-chaired the fundraising drive for the $100 million Save Mart Center, the largest privately financed project in the history of the California State University system. He secured more than $5 million in private gifts and shared responsibility for raising more than $90 million to fund the campus events center.
He also spearheaded the drive for an athletic training facility located at Bulldog Stadium that houses Fresno State's football and soccer offices, locker rooms, computer labs and team meeting room. The facility was named the Robert E. Duncan Building in his honor.
He was a top fundraiser for Bulldog Foundation annual fund drive and co-chaired fund drives for the football stadium, field house and the University Business Center, which is located in the Peters Business Building.
Dr. Duncan was an emeritus member of the California State University, Fresno Foundation Board of Governors and recipient of the Foundation Service Award. He also served for many years on the University Advisory Board.
We extend our sincere sympathies to his wife, Linda, and family.

Fresno State Athletics statement on the passing of Dr. Duncan:
"Bob Duncan was a trailblazer, an innovator and the most ardent fan of Bulldog Athletics in the Valley. Mr. Duncan's passion for academics and the success of student-athletes post graduation was as important to him as the victories on the field. The Duncan Building will be a remembrance of a man whose deep love of Fresno State will never be forgotten," said Pat Ogle of the Bulldog Foundation.
Related link: