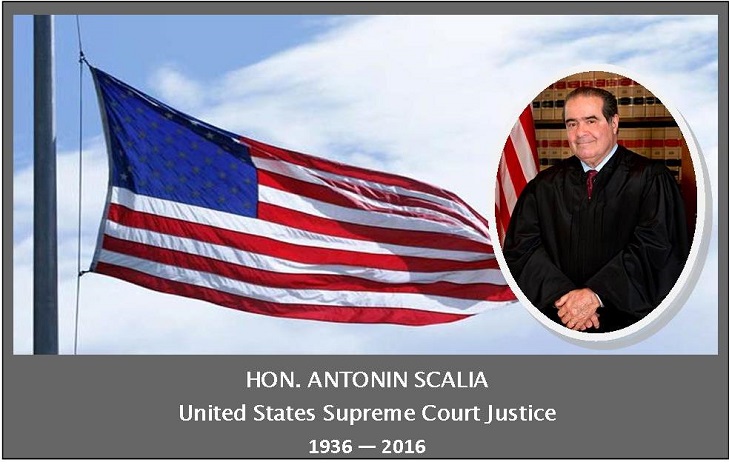 (February 13, 2016) — Fresno State President Joseph I .Castro ordered the university's flags lowered to half-staff immediately in tribute to the Hon. Antonin Scalia, United States Supreme Court Justice, who died today.
Per guidance provided by the U.S. Flag Code regarding the death of a Supreme Court justice, the flags will be posted at half-staff daily from sunrise to sunset through the day of interment. Fresno State's three flag posts are located at the Save Mart Center on Shaw, the Veterans Memorial Monument at the Thomas Building and the North Gym (Campus Drive and San Ramon, south of Barstow).
Today, the Save Mart Center flags were lowered immediately and the remaining will be posted at half-staff beginning tomorrow. INFO: Tom Uribes, 559.246.1717 or tomu@csufresno.edu.