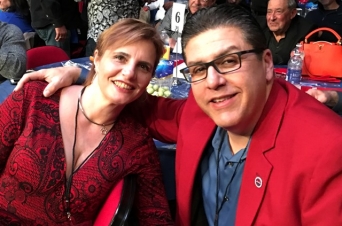 Fresno State President Joseph I. Castro will be the guest on his wife Mary's radio show, "First Lady's Focus," at 10 a.m. Sunday, Aug. 14, on 90.7 KFSR.
Mary Castro and Julie Logan, KFSR program director, will talk with President Castro about his first three years of service at the University. He will reflect on what has been accomplished and future plans at Fresno State in the up-close interview.
The show airs on 90.7 FM and streams live at www.kfsr.org.
Related links: