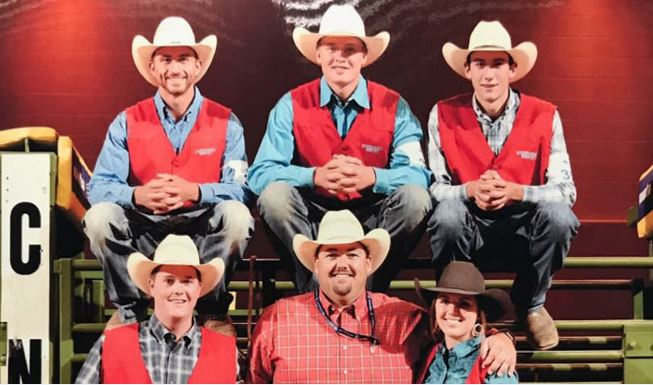 Fresno State senior Dillon Hushour of Fairfield led the Bulldoggers rodeo team with a ninth-place finish in the steer wrestling final standings at the College National Finals Rodeo in Casper, Wyo.
His best time of 5.4 seconds came in the opening round of the finals held June 11-17 where several other team members also fared well. Hushour also clocked a 5.5-second time in the short go final round.
The Fresno State competitors, under the guidance of second-year coach Tony Branquinho, earned their bids based on top-three West Coast rankings that were compiled over eight regular season competitions from September through May.
RESULTS: http://cnfr.com; INFO: Geoff Thurner, gthurner@csufresno.edu, 559.278.7721. Full press release: http://www.fresnostate.edu/jcast/news/news-2016-17/2017-06-20-rodeo-recap.html