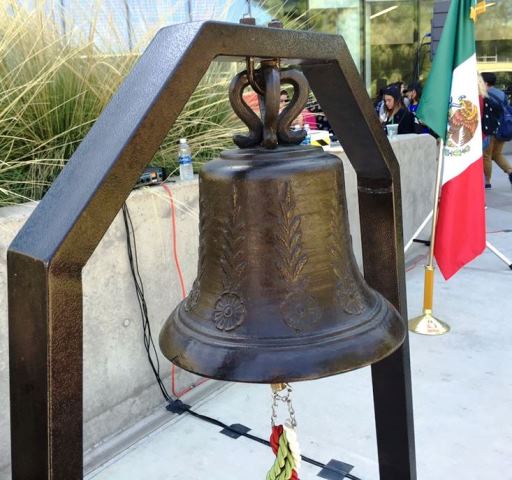 The annual Latina/o Faculty and Staff Association Bienvenida from 11 a.m. to 2 p.m. Friday, Sept. 15, in the Peace Garden will welcome new Latino students in observance of Día de Independencia, marking independence day for Mexico (Sept. 16) and for other Latin American countries.
Bienvenida 2017 also celebrates the growth of Latino student enrollment at Fresno State, where 2,458 Latino first-time freshmen and 1,306 Latino transfer students enrolled this fall are part of the projected 50 percent Latino campus student population for 2017-18, said LFSA president Victor Olivares, internship coordinator for the Career Development Center at Fresno State.
Information tables presented by Fresno State Latino student organizations and student support programs will be available for the new students and welcome remarks will be made by Fresno State officials led by President Joseph I. Castro.
The Consúl de México, David Manuel Preciado Juarez, will lead the traditional Mexican Independence Day battle cry known as "El Grito de Dolores" and student group performances include Los Danzantes De Aztlan and the Fresno State Mariachi.
Following the event, the annual welcome back reception to introduce new Latino faculty and staff will be from 4 to 6 p.m. in the Vintage Room.
INFO: Olivares at 559.278.2999 or Ofelia Gamez, Cross Cultural Gender Center Latino Program and Services, at 559.278.4768 or ofeliag@mail.fresnostate.edu. See bit.ly/LFSA-Bienvenida17event.ntes De Aztlan and the Fresno State Mariachi.