Fresno State professors Drs. Nan Wang and Woonki Na, from the Lyles College of Engineering, are working together to find a way to increase the power efficiency of sensor nodes in wireless sensor networks.
The professors received a $424,612 grant from the National Science Foundation to research and develop the technology over the next three years.
"This is a significant grant from the National Science Foundation," said Dean Ram Nunna of the Lyles College. "It is a good testament to the high quality of the work being done and also shows NSF's recognition of the expertise of our faculty."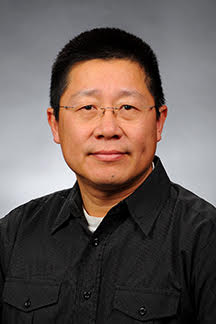 Nodes — also known as motes — process and collect information from the environment like temperature, air quality, or smoke. The nodes communicate with each other and send data wirelessly to sync stations or a central command center like a laptop. The military uses wireless sensor networks to monitor war zones. The networks are also used to monitor air pollution and fire conditions.
But sensor nodes have a limited battery life, lasting only a few months. They are almost impossible to collect or recharge once they are deployed, making them costly and inefficient, Wang said.
The goal is to design a new, low-power sensor node that will last at least a couple years using energy-harvesting technology like solar panels, vibration or other method to recharge. Wang has already named it the Bulldog Mote.
The professors plan to hire four graduate students and six undergraduates to work on the research. There is an emphasis on having underrepresented minorities including female engineering students participate.
"The low-power design of the mote still has a long way to go. I think that's why the NSF grant panel gave us this chance," Wang said. "It's not going to be easy, but we are confident we can be successful."
Wang is the wireless network system specialist who will focus on the system design. Na is the power guy charged with figuring out how to power the node.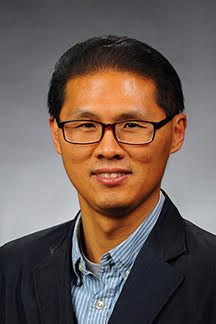 "If we have power fluctuations, we have unstable data," Na said. "In order to have smooth power, very good power, quality is a key issue."
Once the Bulldog Mote is created, it will be tested on forest fire detection and smart watering applications. The nodes should be able to report a fire at the very beginning, Wang said. That is the first goal. The second goal is to monitor moisture and track moisture activity with smart metering systems.
But it doesn't end there. The technology can also be used in transportation safety monitoring systems to report traffic problems, he said.
Na is excited to finally connect his students with a research opportunity. He was starting to feel discouraged after so many of his project proposals were turned down.
"Our students are supposed to be exposed to research experience, which is really, really important, but in our case there hasn't been much opportunity," Na said. "Finally, we can offer that kind of experience. Not many people know that we are working on this kind of research."
"This is cutting-edge technology, not only with wireless system networks but looking into power efficiency. If this can be done successfully, we can move on to other types of projects."