Visiting artists and more than 300 students will fill Fresno State's campus with dance, music, writing and other creative works as CSU Summer Arts returns for another inspiring season.
For over 30 years, the California State University program has assembled some of the world's top creative artists to be a part of the annual festival while teaching students and performing for the public. Summer Arts will feature more than 25 live events, so members of the community can see the world-class talent for themselves.
"We love being in Fresno, and couldn't be happier to be embarking on our third summer back here," said Joanne Sharp, assistant director of CSU Summer Arts. "We have so many great public events this year, and can't wait to see all of our Fresno friends at the shows."
This is the third straight year Fresno State has hosted the Summer Arts festival. Fresno State also hosted Summer Arts from 1999 through 2011 before it was held on the California State University, Monterey Bay campus from 2012-16.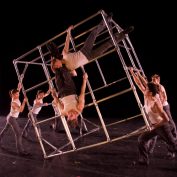 Since 1985, the CSU has been offering Summer Arts to students systemwide. Students are provided on-campus housing as they work side-by-side with arts professionals for two or more weeks during the summer. At the end of the course, local communities surrounding the campus are invited to a public arts festival, where Summer Arts students proudly showcase their talents in music, theatre, dance, media, creative writing and visual art and design.
Student showcases are free and open to the public on July 12, 23, 26 and 27, while Fresno State's campus transforms into a public arts festival throughout July that allows the community to experience the talents of guest artists from around the world.
Highlights include:
Tickets for the CSU Summer Arts festival, and a full schedule of events, are now on sale at www.csusummerarts.org. Tickets can also be purchased at the Fresno State box office starting on June 17.
(Story by Mariah Walton)