The Craig School of Business at Fresno State recently celebrated the transition of a distinguished faculty fellows program, both honoring its original iteration and its new name as it moves to a different corporate sponsorship umbrella.
The Johanson Entrepreneurship Faculty Fellows program, originally known as the Coleman Entrepreneurship Fellows program, recognizes an elite group of faculty fellows across all disciplines. They infuse elements of entrepreneurial thinking into their course curriculum with the goal to inspire students to apply an entrepreneurial mindset to the learning material.
"University walls are very hard to penetrate. What the fellows program has done is to allow a network of diverse faculty to develop organically," said Dr. Timothy M. Stearns, director of the program and a professor of entrepreneurship at Fresno State. "I don't think there's anything else I've seen in the college setting where a program has reached across disciplines to propagate knowledge, research or interests around a common theme."
Johanson Transportation, a family freight brokerage firm founded in 1971, will fund the fellows program for the next three years with a $150,000 gift.
"Entrepreneurship is something that is really in the DNA of our company," said Larry Johanson, a 1976 Fresno State graduate whose father, Richard Johanson, founded Johanson Transportation. "Even though we're a 40-plus-year-old company, we're still trying to innovate, to be creative and to provide services out to our clientele. So when I found out about this program, it just fit in right with what we're all about."
Mike Hennessy, president of the Coleman Foundation, flew to Fresno from Chicago to attend the celebration held Sept. 17 at the Smittcamp Alumni House. The Coleman Foundation established the faculty fellows program at Fresno State in 2005, later using it as a model to expand the program nationally to 33 campuses.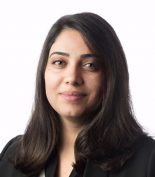 The event also recognized current fellows and two new fellows — Dr. Shahab Tayeb from the Department of Electrical and Computer Engineering and Dr. Matin Pirouz Nia from the Department of Computer Science.
Tayeb was recently quoted in an article about how "cybersecurity will stop your car from betraying you." Pirouz' areas of expertise include big data analysis, data mining and network analysis.
Tayeb and Pirouz join an active collaborative network of 20 full-time faculty fellows placed throughout the University, integrating an entrepreneurial mindset into their teaching.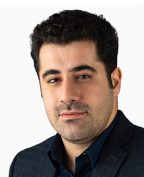 "No matter what your field of study, there's entrepreneurial spirit and talent that you have to have in it," Johanson said. "If you're in the medical field, or biology, plants or whatever, it may be something totally unrelated to business as people perceive it. You need to be able to think, look at data and see it a little bit differently. How can I interpret this? And that spirit of creative thinking, out of the box, if you will, applies to all different things, not just business."
Another component is the student fellows program, which is part of the Johanson Entrepreneurship Faculty Fellows program. Professors work with a select group of students from across campus, helping to mentor them to enhance their entrepreneurial efforts.
The Johanson Entrepreneurship Faculty Fellows share their expertise through a series of innovative, free workshops throughout the semester. These workshops are open to students, faculty, staff and community members.
The next workshop will feature Jes Therkelsen, a multimedia and video production professor in the Media, Communications and Journalism Department, on "Why Entrepreneurs Seek Discomfort" from 2:30 to 3:30 p.m. Nov. 6.
Seating is limited. To register for a workshop, visit johanson.eventbrite.com.