For kinesiology student Jorge Anguiano, the hot summer months of the Central Valley are usually spent working alongside his father in the fields, picking crops and harvesting vegetables.
The heavy workload, along with the demands of being a full-time athletic training student, left Anguiano with little time for anything else. In fact, he was anticipating another summer working in the fields when he got the call that changed his life.
Of the 32 NFL teams that he sent his internship application to, the Los Angeles Rams chose him.
In a few month's time, Anguiano went from working in the fields of Modesto to working on the football field of the famed Los Angeles Memorial Coliseum – home of the Super Bowl runner-up Rams.
Anguiano was chosen among hundreds of other athletic training students for a six-week, paid internship with the Rams, putting him alongside some of the NFL's greatest players, including Rams defensive tackle Aaron Donald.
For Anguiano, a native of Westley, a small farming community 15 minutes outside of Modesto, opportunities like this don't come around often.
"When I found out I got the internship, it was amazing," Anguiano said. "I felt blessed. I felt lucky. I mean, a lot of people in our profession just hope to be in that situation; to be working with the best our field has to offer, from doctors, athletic trainers and the most elite athletes in the world. Everybody wants to reach the NFL."
Anguiano is the first Fresno State student to earn an internship with the Rams. Some of his classmates also earned prestigious NFL internships with teams like the San Francisco 49ers and the Los Angeles Chargers.
Anguiano credits the students' preparation, education and training to the athletic training program at Fresno State.
Since the late 1970s, this in-demand program has prepared students to become highly-skilled health care professionals with careers in medical and rehabilitation clinics, youth sports, hospitals, high schools and professional and collegiate sports across the region and throughout the world.
In fall 2020, the athletic training program will transition from a bachelor's to a master's program, pending approval from the CSU Chancellor's office. The master's program will seek accreditation from the Commission on Accreditation of Athletic Training Education to meet these new standards.
Athletic training students are prepared for professional practice through hands-on training on the field and in the classroom. Through private financial support such as funds raised from Fresno State's annual Day of Giving, the College of Health and Human Services at Fresno State is working to acquire new equipment and technology for the Athletic Training and Treatment Lab to give students the learning opportunities needed to succeed in the field.
"Fresno State athletic training alums already hold respected positions around the world," said Dr. Scott Sailor, chair and professor in the Department of Kinesiology. "We envision being able to make an even bigger impact with our new master's program. Fresno State will be one of the only schools in the CSU to make this move and possibly the only one in Northern California."
During Anguiano's internship, he would arrive at the training facility before sunrise and stay long after sunset, most days spent on his feet. Assigned to the training clinic, Anguiano worked side-by-side with professional athletic trainers, doctors, sports scientists and coaches, assisting the teams' linebackers with treatment and pre-injury prevention, as well as strength and conditioning exercises.
When he wasn't in the training clinic, Anguiano was preparing and loading medical equipment, making sure the team was hydrated and traveling with them for away games.
Upon returning to campus, Anguiano went straight to work, implementing much of what he learned with the Rams to the Fresno State football and women's soccer programs with which he is completing his clinical preparation.
Anguiano's steadfast work ethic, ingrained in him at an early age, paid off. After graduating in May, he will return to Los Angeles to complete a two-year fellowship with the Rams, which was offered to him soon after completing his internship. For a small-town kid from Westley, it is a dream come true.
"Hard work pays off," Anguiano said. "I went down there and worked my heart out and, luckily, people noticed that. This experience, the people I've met and the players I've interacted with — it'll be in my heart forever."
The College of Health and Human Services relies on private financial support, such as funds raised from Fresno State's annual Day of Giving, to support student success programs like athletic training. For questions about how to support the Athletic Training and Treatment Lab, contact Amy Millis at amillis@csufresno.edu or 559.278.5590.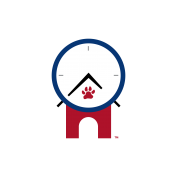 Fresno State's third annual 24-hour, online Day of Giving will be Thursday, Nov. 7. Each gift on this day, no matter how large or small, will directly support student success. Visit dayofgiving.fresnostate.edu to learn more.