We've nestled a university in one of the richest agricultural valleys on the planet – at the foot of the Sierra Nevada and in the middle of California.  Now that sounds idyllic, peaceful, and kind of earthy – but Bold?
Actually, Bold runs deep in this region. Trailblazers have been fixtures going back to our agrarian roots. Freedom and opportunity to succeed are standard equipment, along with the courage to be distinctive.
Knowing and understanding the landscape here is for more than farmers – it's become a critical part of how students grow from high-impact practices in one of the most culturally-diverse regions in the country.  We call it a living laboratory.
This is indeed a fertile place to boldly equip and empower our students for success, all without the halo of a major metropolitan area.
With this promise comes clear strategies that demonstrate a university and community boldly working as one.
"…Bold is an attitude that moves ideas, opportunities and people beyond convention, obstacles and naysayers, to success.  Being Bold inspires leaders and transformation because it tests limits and possibilities in a positive, results-oriented way that is focused on the greater good for our community." – President Joseph I. Castro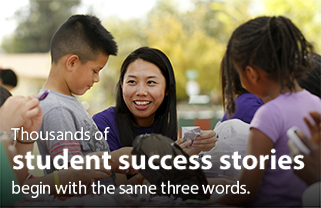 Our students are today's discoverers.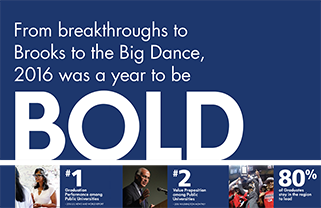 2016 was a year to be BOLD.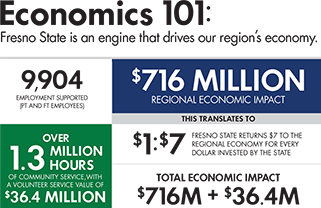 Our Valley is impacted in Millions of ways.