Fresno State Media Guide
CAMPUS ACCESS: Due to COVID-19 and guidelines from the California Department of Public Health for institutions of higher education, only authorized students, faculty, staff, visitors and contractors are permitted on campus.
Members of the media who aren't able to report about the University remotely and must come to campus should go through a checkpoint for a screening. Also please send an email to fsnews@csufresno.edu when you plan to come on campus and your intended destination.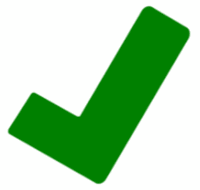 To expedite this process, complete this online screening questionnaire before arriving on campus. Once you have completed the screening, if you received a green check mark with the date and time of the screening, then take a screenshot of the confirmation in order to show to public-safety staff at the checkpoint.
Here are the checkpoint locations from 7 a.m. to noon:
Maple Circle (off Shaw Ave.)
Matoian/Backer
Maple/San Ramon
Campus Drive Circle (off Barstow Ave.)
Jackson/Keats
Here are the checkpoint locations from 12:01 p.m. to 7 p.m. (On Fridays, these checkpoints will close at 4 p.m.)
Maple Circle (off Shaw Ave.)
Campus Drive Circle
At the checkpoint, show your green checkmark, have your temperature taken, and then you will receive a uniquely colored sticker for that particular day. Display that sticker in a visible spot on your clothing throughout your time on campus on that specific day. If you are not wearing the sticker, you may be asked to proceed back to one of the checkpoints or leave campus, out of respect for the safety and welfare of others.
If you receive a red check mark, please do not come to campus.
The Fresno State Media Guide is designed to give journalists, researchers, the University community and others information they need to learn more about Fresno State or to arrange an interview with a faculty member or administrator.
As a public institution, the University is generally an open and public place that provides news media reasonable access. However, the University may regulate media access so as not to disrupt teaching or research; to protect the health and safety of students and staff; to protect the privacy of students and others who live on campus; and to comply with state and federal laws on student and personnel data.
The guidelines described in the link below pertain to media access to Fresno State-owned or -controlled property and to any individual or group conducting interviews, making audio or video recordings or photographic images for dissemination to the public via commercial or noncommercial news and information outlets, including the Internet.
View the media guide (pdf) »
Contact the news staff
The following news staff may be reached at
Haak Center, Library 4th Floor
5200 N. Barton, Fresno, CA 93740 ML49
559.278.2795
559.278.2436 fax