Dan Walters, political columnist for the Sacramento Bee and more than 50 other California newspapers, will be the keynote speaker at the seventh annual  Central Valley Venture Forum 8:30 a.m.-5 p.m. Nov. 13 at the College of the Sequoias in Visalia.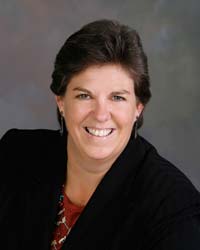 Glenda Humiston, California state director for USDA Rural Development, will cover "The State of California Agriculture and Rural Investing" when she speaks at lunch, while Walters' topic will be "What Now? California Post-Election Analysis and its Business Impact."
The forum is a collaboration between the Lyles Center for Innovation and Entrepreneurship at Fresno State and Central Valley Fund.
The forum will also include a panel discussion of "Our Hispanic Business Secret: Success Even in a Down Economy" and sessions about how to raise investment capital and agricultural investing in the San Joaquin Valley.
Presenters are public policy leaders, angel investors, venture capitalists, Valley entrepreneurs, business owners, lawyers, accountants, bankers and community leaders. They will share advice, information and strategies for surviving and thriving in today's economy, said Dr. Timothy Stearns, executive director of the Lyles Center.
The annual Valley Entrepreneur Showcase will allow five new or early-stage businesses to pitch their plans in front of attendees to a panel of investors and compete for best in show.
"This conference provides the only venue in the Valley for growth companies to demonstrate their readiness for private equity investment," Stearns said. "Entrepreneurs can learn and make valuable connections in this powerful yet informal setting."
Individual tickets, which include lunch and an afternoon reception, cost $60 before Nov. 6 ($75 after). Students can register for $25 through the Lyles Center. Seating is limited. Details are available at www.ValleyVentureForum.com.
Additional information is available by contacting Casey Lamonski, 559.917.7971 or clamonski@csufresno.edu.