Performing NASA research on deep space networks. Turning food waste into plastic. Employing "hexacopters" in agriculture and crop management.
These are some of the real-life solutions developing in Fresno State's Lyles College of Engineering. But projects like these aren't just good headlines — they help our students gain hands-on experience and positively impact local businesses and the community.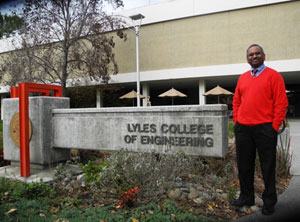 Dr. Ram Nunna, dean of the Lyles College, says the college benefits the Central Valley through its programs, services and many projects. Many engineering and construction companies in the region are owned and operated by Lyles College graduates who are helping solve regional problems and provide jobs, Nunna says.
 "Our graduates work in various industries and agencies in our region," Nunna says. "Over the years, our graduates have taken on the roles of CEOs, presidents, entrepreneurs, astronauts and designers. We are seeing the impact of the work that our faculty are doing and how society is benefited in so many ways."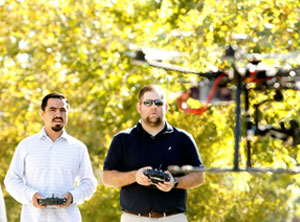 Nunna says faculty and students also work closely with industry and other partners, such as NASA, the U.S. Department of Energy and CalTrans, on areas that affect everyone — including water, energy, space, manufacturing, transportation and alternative energy.
Such opportunities set the program apart from other universities and help Fresno State attract some of the Valley's brightest students. Nunna says because the Lyles College offers nationally accredited engineering programs, Fresno State graduates are on par with other top schools.
"We provide a good, cost-effective opportunity for our students," Nunna says. "Economically, socially, culturally and academically Fresno State is a great fit for many students, but we need to do a better job educating students about the opportunities we offer."
The Lyles College student population reflects the diverse makeup of the region. Because access is central to the University's mission, the program is open to all Fresno State students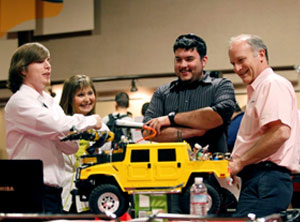 interested in exploring engineering.
And since success is at the core of Fresno State's mission, the Lyles College provides numerous support services for its students, thanks to engaged faculty and the college's comprehensive "Pathways Student Services Program."
"We provide a good, cost-effective opportunity for our students," Nunna said. "Economically, socially, culturally, and academically Fresno State is a great fit for many students, but we need to do a better job educating students about the opportunities we offer."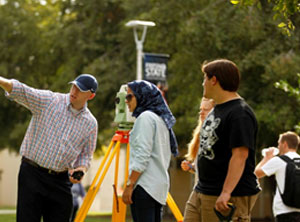 Thanks to private gifts by Lyles College donors, the college offers more than 20 four-year honors scholarships that cover tuition and fees, along with dozens of other annual scholarships. The Lyles College Honors Program and Smittcamp Family Honors Program attract some of the most qualified students in the region.
Nunna says the Lyles College strives to make learning fun. There are 24 active student clubs and organizations. Students work on various projects, which motivate them to continue in their field – from all-terrain vehicles and a Formula 1 race car, to human-powered vehicles, concrete canoes, steel bridges and unmanned aerial vehicles.
"There are all kinds of interesting projects that students work on, but while doing those, they realize it's not just a game or toy anymore; it's an actual engineering project, and when they recognize that, then they see the connection between the math, science and engineering that they learn."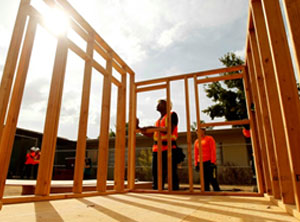 Nunna says many Lyles College students receive multiple job offers, with high starting salaries, before they graduate. Construction management graduates in May 2014 had an almost 100 percent job placement rate.
"For many of our students who are the first in their families to attend college, or who come from backgrounds traditionally underrepresented in engineering professions, such success has a great impact on their families and provides for social and economic growth."
The Lyles College is experiencing considerable growth, Nunna says, with 14 recent tenure-track faculty hires and more in the works. Many of the college's laboratories have also been upgraded with more improvements planned.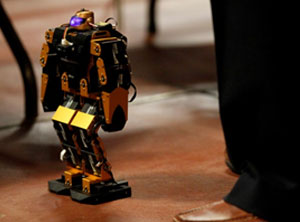 In an era of limited state funding, Nunna says public-private partnerships and donations have become critical to advance research and meet the needs of students. The Lyles College has benefited from generous financial support from many corporate and individual supporters, including Dr. William M. Lyles.
Nunna says Lyles was concerned about engineering education in the Valley and knew how important engineers are to our area and economy. He wanted to make sure Fresno State's programs would be strong and available to meet the needs of our region and beyond.
In just seven years, Fresno State will celebrate 100 years of engineering education at the University. Nunna says it's a great milestone.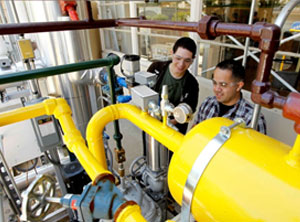 "We are working hard to meet the growing needs of our region," Nunna says. "Our faculty members are engaged in exciting research and projects. Our graduates are successful. We are grateful for the support that we are receiving from the University, the campus and partnerships that we now have and will continue to steward and grow in the future. We are proud of the impact that our programs, services and alumni have on our region."