The Fresno State Women's Resource Center is hosting the sixth annual Local Latina Leadership Conference at Fresno State from 12:30-3:30 p.m. Thursday, Mar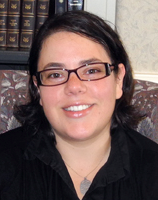 ch 26 in the Henry Madden Library, Room 2206, as part of Fresno State's Herstory Month.
The student-focused empowerment conference will feature keynote speaker Dr. Annabella España-Nájera, faculty in the Chicano and Latin American Studies Department, and guest speaker Lourdes Oliva, producer for The National Latino Public Radio Network, Radio Bilingue.
INFO: Center for Women and Culture at 559.278.4435.