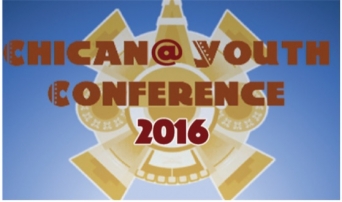 More than 800 students and educators will converge at Fresno State Saturday, Jan. 30, for the 43rd annual Chican@ Youth Conference: "Crossing Borders/Building Bridges — Empowering Students through Education and Conciencia."
Registration closed two weeks ago for the day-long event that draws middle school, high school and college students from the Central Valley and beyond.
Fresno State performance groups Los Danzantes de Aztlan, Teatro of Raza Towards Involvement in Local Latino Awareness (T.O.R.T.I.L.L.A.) and the Aztec Dance Club will provide live entertainment.
The TORILLA performance, "Chicano Crisis Hotline," is a 10-minute satire depicting different generations of Chicano activists going through identity crises amid societal pressures about their activism, said Samantha Hernandez, president of TORTILLA.
It is directed by Fresno State student Jorge Ceballos, club vice president, and written by Carolina Hernandez of California State University, Stanislaus. Hernandez and Ceballos act in the play along with Fresno State students Gladis Villalpando, Carolina Cornejo and Jackie Medina.
The conference, organized by the University's Office of Outreach and Special Programs with several campus student organizations, will feature 40 diverse workshops on cultural awareness, leadership and career guidance, pursuit of higher education and social justice.
English professor and award-winning author Alex Espinoza will be the keynote speaker.
Participating students are encouraged to post their photos with #CYCFresno. The public can follow social media coverage on Twitter @FresnoStateCYC and on the Latina/o Faculty and Staff Association at Fresno State Facebook page: http://bit.ly/LFSA-CYC16pics.
Related links:
Registration closed due to capacity
#CYCFresno