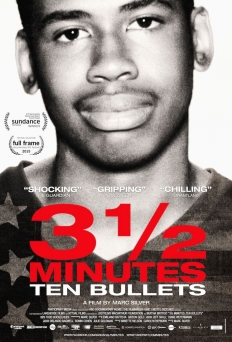 The Fresno State CineCulture Film Series will present the documentary "3 1/2 Minutes, 10 Bullets" at 5:30 p.m. Friday, Feb. 5. The screening will include a discussion about the Black Lives Matter movement.
The free, public event will be at the Leon S. and Pete P. Peters Educational Center in the Student Recreational Center (5010 N. Woodrow Ave.) as part of Fresno State's Black History Month observance.
The 2015 documentary explores the tragedy and unraveling of truth after 17-year-old Jordan Davis was shot and killed on Black Friday 2012.
Davis, a black teenager, and Michael Dunn, a white middle-aged male, had an angry discussion over the volume of music playing in Davis' car.
Dunn fired 10 bullets at the car of unarmed teenagers. Three bullets hit Davis and he was pronounced dead at the scene.
Directed by Marc Silver, the documentary weaves together exclusive footage from Dunn's criminal trial with moments of Davis' parents in their own pursuit of justice for their son.
After the 98-minute documentary, a panel will discuss the film and movement with producer Minette Nelson, Fresno State professors Dr. DeAnna Reese and Dr. Thomas Whit-Ellis and student Melissa Harris.
It is co-sponsored by the African Studies Program, the African American Edge Initiative and the Cross Cultural and Gender Center.
For more information, visit the CineCulture website, or contact Dr. Mary Husain, professor and club adviser, at mhusain@csufresno.edu or 559.278.5702.
Related links: