Fresno State broadcast journalism students will anchor the Global News Relay, which includes 13 other universities from eight countries with each university providing a 20-minute segment.
Fresno State's student-run TV news magazine show, "Fresno State Focus," will host the broadcast from 9 a.m. to 2 p.m. (PST) on Friday, March 18. The event will be broadcast live by CMAC (cmac.tv) from Studio A in the Speech Arts building on campus.
The Global News Relay is a collaborative project connecting journalism students internationally to bring attention to important events and issues. Fresno State will anchor a group of institutions that includes the University of Alabama, Baylor University and Boston University. A full list of participating universities can be found on the event's Facebook page.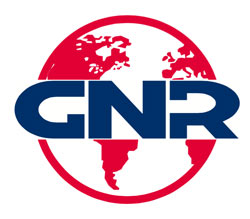 This year's theme is "Sports in Our Community," an in-depth look at cultural influences that affect participation in sports. Fresno State students will report on the people behind youth soccer, wheelchair tennis, BMX racing and more. Other universities in the U.S., Great Britain, Bulgaria, Lebanon, United Arab Emirates, Australia and Indonesia are covering stories that range from Jedi exercise class and soapy football to minority representation in sports and childhood obesity.
"Global News Relay is not just about our community," said Fabiola Ramirez, Fresno State's student coordinator for the project. "It's to connect to other communities — for them to learn from us, and for us to learn from them."
The Global News Relay was founded in 2014. Fresno State first participated in the event in April 2015 when it was hosted by the University of Salford in Manchester, England.
For more information, visit www.globalnewsrelay.com or contact Faith Sidlow, Global News Relay faculty adviser, at 559.451.6373 or fmsidlow@csufresno.edu.
Related Links: