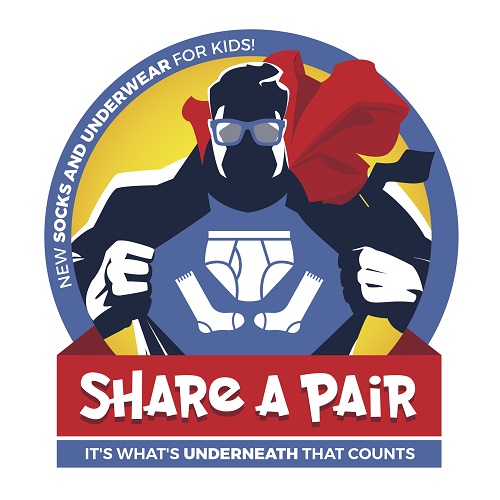 The public relations student class campaign #ShareAPair, a drive to collect new socks and underwear for children at the Marjaree Mason Center and Catholic Charities, will launch at the Fresno State baseball game against Long Beach State at 6:05 p.m. Tuesday, March 29, at Beiden Field.
With the slogan "It's What's Underneath that Counts," students in the Department of Mass Communication and Journalism public relations cases and campaigns course are collecting the clothing items through April 17.
At Tuesday's game, Fresno State athletics is offering free entry (one ticket) for every two packages of new kids socks or underwear donated. The public can also participate by texting "GIVE" to 559.512.7780.
The class is receiving support from TALK, Fresno State's student-run public relations firm.
INFO: Betsy Hays, mass communication and journalism professor and faculty adviser, at 559.916.6844 or bhays@csufresno.edu or see: http://shareapair2016.wix.com/donate. Full press release.