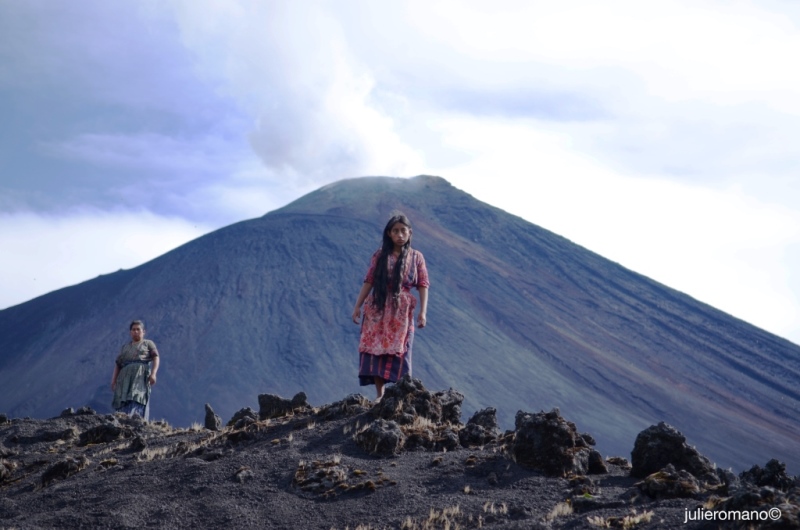 (April 14, 2016) — The third annual Latin American Film Festival resumes at Fresno State with "Ixcanul" at 5:30 p.m. Friday, April 15, in the Peters Educational Center Auditorium (west of Save Mart Center in the Student Recreation Center).
Presented by the Chicano and Latin American Studies Program and sponsored by the College of Social Sciences and the Consulado de México en Fresno, the festival concludes with two films.
"Ixcanul," or volcano, is a drama about a 17-year-old Mayan girl named María who lives and works on a coffee plantation on an active volcano in Guatemala. The indigenous lifestyle — which also entails an arranged marriage — does not satisfy the young girl, but she is forced by occurrence to exchange it for the modern world.
The film won numerous awards, including the Silver Bear Alfred Bauer Prize, Best Latin American Picture and Director Awards at the Guadalajara International Film Festival, and the Blue Angel Award for the Best Film and Best Female Performance to featured actress María Telón.
Director Jayro Bustamante will lead a discussion about the film. Bustamante grew up in the region of the Kaqchikel Maya in Guatemala and returned there to make his film. He learned about the lives and experiences of the Mayan people currently living in the region and discovered a special connection between the women there.
This screening is co-sponsored by the CineCulture film series and Department of History.
The second film "Ghost Town to Havana" will be screened at 5:30 p.m. Friday, April 22, in the Peters Educational Center Auditorium.
"Ghost Town to Havana" is a youth baseball story from the streets about a team from a struggling neighborhood in Havana, coached by Nicolas Reyes, and a team in a gang-ridden Oakland neighborhood, coached by Roscoe Bryant. The two coaches encounter difficulties arranging a game between the two teams, but after they make it happen, the tragedy of the street life in Oakland catches up with the boys.
Director Eugene Corr will lead the discussion. He is a celebrated filmmaker with has experience in documentaries, feature films and television. Corr's father was a baseball coach in Richmond for 40 years.
The event is co-sponsored by the CineCulture film series and the Department of Political Science.
All films are free and open to the public. Parking is relaxed on weekends after 4 p.m. on Fridays.
For more information, contact Dr. Annabella España-Nájera at aespanajera@csufresno.edu or 559.278.3020.
Related Link: