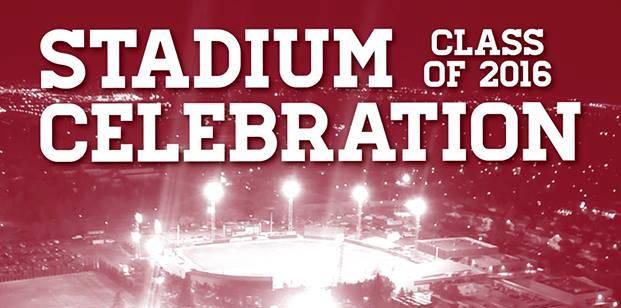 Fresno State's Commencement Season 2015 kicks off with the Bulldog Stadium Celebration from 5-7 p.m. today (May 12).
The free event will feature free food and prizes. The University's two mascots – the human Timeout and the canine Victor E. Bulldog III – will greet about 300 grads who have signed up and are encouraged to wear their regalia.
The new event is as part of the Safe Celebrating Campaign in anticipation of the University's 105th Commencementset for Saturday, May 21.
For today's celebration, graduates can enter through the south gates on Bulldog Lane and come down the tunnel ramp where the mascots will greet them.
INFO:  Dr. Kimberly Robertello at 559.278.6723 orkrobertello@csufresno.edu. See Commencement news and updates .