Maya Fresno 16 Cinemas and MPX hosts the tour of the Hola Mexico Film Festival Sept. 9 -15 with co-sponsor the Fresno State Latina/o Faculty and Staff Association.
The Hola Mexico Film Festival, the largest Mexican cinema festival outside of Mexico, is held every May in Downtown Los Angeles before touring the nation during the summer months. It showcases the best of Mexican film in a variety of categories, and the tour comprises the 10 best films of the festival.
The films featured in this year's tour are Las Aparicio, Sopladora De Hoja, Made in Bangkok, A Los Ojos, Rumbos Paralelos, Paraiso Perdido, Elvira, Te Prometo Anarquia, Mr. Pig, and Los Parecidos.
Each film will be shown multiple times (12:30, 2:30, 5, 7 and 9:30 p.m.) during the seven-day festival at Maya Cinemas; a full schedule can be found below and at www.mayacinemas.com (see synopsis for each in the links above).
All tickets are only $6.
On Saturday, Sept. 10, award-winning Mexican actress Ana Claudia Talancon stars in Paraiso Perdido at the Maya Cinemas for the 7 p.m. screening. Talancon has appeared in several novella soap operas and has won the Ariel Award for Best Actress for her role.
Also featured at the festival will be the Diego Luna-directed Mr. Pig, starring Danny Glover and Maya Rudolph, which won an Audience Award at Sundance Film Festival this year.
"Maya Cinemas is proud to bring this prestigious festival to the Fresno community," said Frank Haffar, president of Maya Cinemas, "Please join us for the best in Mexican cinema, art, and culture this September."
Maya Fresno 16 Cinemas is located at 3090 E. Campus Pointe Dr., Fresno, CA 93710. Tickets can be purchased at www.mayacinemas.com and www.fandango.com.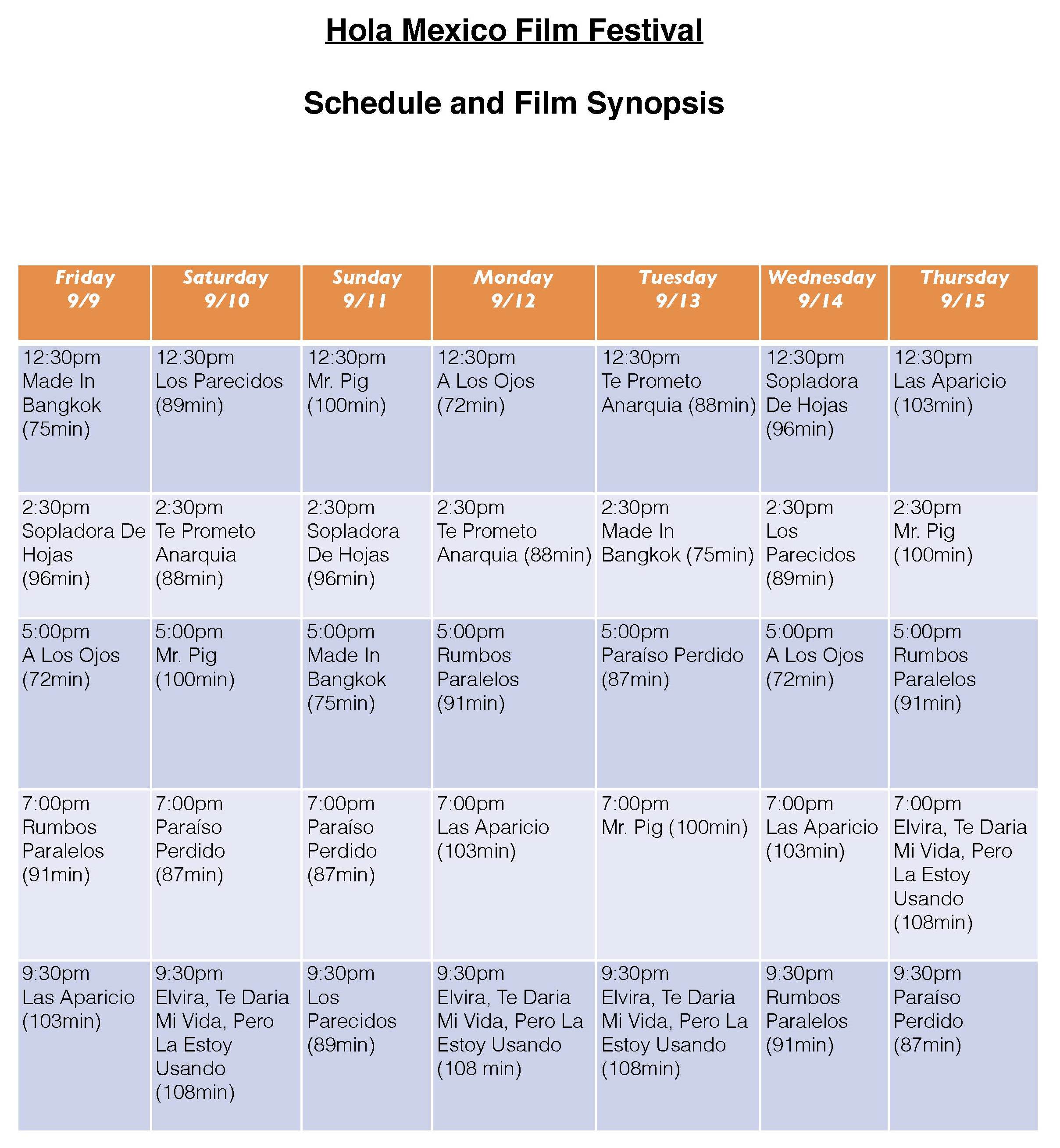 (NOTE: for synopsis, see titles links in the story above or www.mayacinemas.com).