Five new members have been elected to the board of governors of the California State University, Fresno Foundation: Larry Johanson, Jay Mahil, Mark Ruof, Lorraine Salazar and William T. (Bill) Shaughnessy,.
Established in 1931, the Fresno State Foundation's mission is to advance the University's strategic objectives by encouraging philanthropy, inspiring leadership and promoting fiscal accountability. The foundation is responsible for management of financial activities relating to sponsored research grants and contracts, acceptance of gifts and donations and oversight of investments that include an endowment valued at more than $145 million.
University President Joseph I. Castro announced the appointments to the board of the private, nonprofit public benefit corporation this summer.
"We are delighted that these highly respected business leaders are sharing their time, expertise and passion for Fresno State by joining our Foundation Board of Governors," Castro said. "The Foundation is instrumental in advancing our University towards its continual mission to boldly educate and empower students for success."
The 33-member board includes a diverse group of prominent alumni and community leaders who share their expertise and industry experience, all to help advance Fresno State's mission and philanthropic support.
The new members are: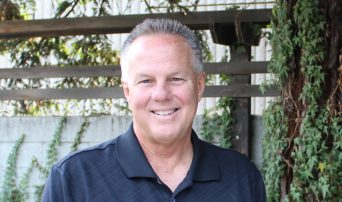 Larry Johanson is the president of Johanson Transportation Service, a third-party logistics provider that helps companies with supply chain management. The Fresno-based company has seven regional offices across the United States and was founded in 1971 by Johanson's father, Richard. He worked nights at his father's company while studying business administration at Fresno State and graduating in 1976. A longtime supporter of the Craig School of Business at Fresno State, Johanson served as chair of the Business Associates board in 2008 and currently serves on the school's Business Advisory Council. He and his wife, Patti, have two adult daughters.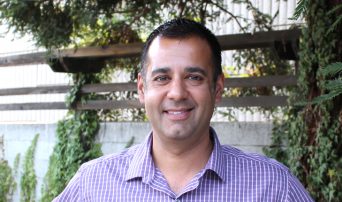 Jay Mahil is a partner in a family farming operation, Creekside Land Company, LLC, which farms 6,000 acres of almonds, pistachios and wine grapes throughout the Central Valley. He was the first in his family to attend college and earned a bachelor's degree in agricultural business from Fresno State in 1999. A fourth-generation farmer and the first generation of his family to be born in the United States, Mahil is president of the Madera County Farm Bureau and is a board member of the San Joaquin Valley Winegrower Association. He is also a member of the Madera Sunrise Rotary. He and his wife Vishivjeet have two children.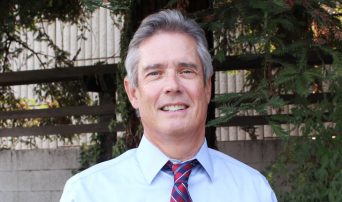 Mark Ruof, first vice president and financial advisor for RBC Wealth Management, has been in the securities industry since 1983. Prior to joining RBC Wealth Management, he spent 26 years at Morgan Stanley. Ruof has an advanced knowledge of the firm's wealth management process, concentrating in business and retirement planning, insurance solutions, charitable giving, advanced investment strategies and estate planning strategies. He is a graduate of the University of Notre Dame with a bachelor's degree in pre-professional studies in 1977 and   Certified Financial Planner Certification in 1988. He and his wife, Dianne, have four children. A Peters Foundation Board member, he is active in the community coaching youth sports.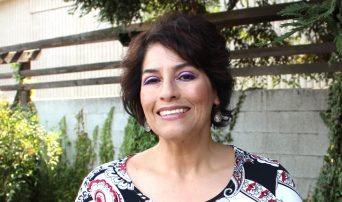 Lorraine Salazar, co-owner of Sal's Mexican Restaurants, was named "Business Woman of the Year" in 1997 by the Madera Hispanic Chamber and "California Restaurant Association Restaurateur of the Year" in April 2011. She and her brother, Karl, are second-generation partners of the family business started by their father, Sal. After graduating from UCLA in 1982, Salazar returned home and used her education in accounting to help oversee the restaurant's finances and communicate effectively with bankers and government officials. Sal's Mexican Restaurants received the California Small Business Award in 2001 and numerous California Restaurant Association "Best of the Valley" and The Fresno Bee "People's Choice" awards. The restaurant remains a family affair.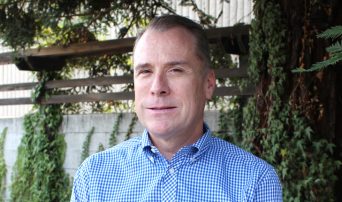 William T. (Bill) Shaughnessy has been the president and chief operating officer at eHealth, Inc. since March 2012. He was previously senior vice president of product management at Yahoo! Inc. Shaughnessy also served at Microsoft for 15 years in a number of critical strategic roles, including as global vice president of sales, marketing and services. In this role he was charged with driving top line global advertising revenue for the $3 billion unit. With an extensive background in the technology industry, Shaughnessy has a track record of taking on difficult challenges, driving organizational change, delivering strong business results and thriving in culturally diverse environments. Shaughnessy graduated from Fresno State with a bachelor's degree in business administration in 1987.