UPDATE (Nov. 6, 2017 – 6 p.m.) — This version reflects information about the terms of the director of athletics contract.
Jim Bartko, who has served as Fresno State's director of athletics since January 2015, has resigned, effective immediately, stating personal reasons, University President Joseph I. Castro announced.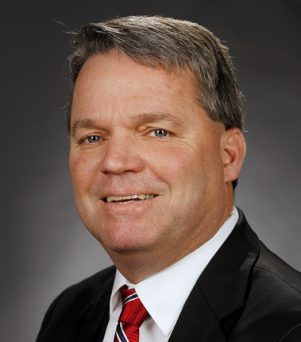 "Jim Bartko focused on charting a new direction for Fresno State's athletics program, and he took the lead in developing the vision for the Bulldog Stadium modernization project. He engaged new supporters across the region and increased involvement in advancing our program."
Bartko has led an intercollegiate department serving over 425 student-athletes in 21 sports. His accomplishments include:
Academic performance:

In June, 60 percent of student-athletes posted a GPA above 3.0, including 120 student-athletes who held a GPA above 3.50 and 41 who had a perfect 4.0.
Five men's and women's sports earned NCAA public recognition awards for academic excellence achieving the highest possible Academic Progress Rate (APR) score with a perfect mark of 1,000 in May.

Men's basketball won the 2016 Mountain West tournament championship advancing to first NCAA tournament since 2001.
Expanded Fresno State's NCAA Division 1-sanctioned sports through the reinstatement of men's wrestling and the addition of women's water polo.
Hired several distinguished head coaches, including: Jeff Tedford (football), Troy Steiner (wrestling), Natalie Benson (women's water polo) and Linda Garza (softball) and Paluka Shields (men's tennis).
"Jim's commitment to improving the student and fan experience has helped us recruit talented athletes and coaches," Castro said. "We are appreciative of the groundwork he has laid for continued momentum and growth of Fresno State athletics."
Bartko was provided with 90 days of salary aligning with the campus practice for CSU managers.  In accordance with the terms of his director of athletics contract, there are no further financial obligations by the University since this was a resignation.
Castro appointed Steve Robertello as interim director of athletics.
The University will be issuing no further comments.