Fresno State President Joseph I. Castro announced four appointments to the University Advisory Board, a 25-member panel of community members that provides strategic input on development of the University. Members generally serve three-year terms.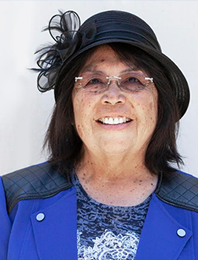 Beverly J. Hunter is a leader with more than 20 years of experience providing support to tribal youth, community and government affairs. She is the vice chair of the Table Mountain Rancheria Tribal Council, founder and chair of the Phil D. Hunter and Warren Lee Jones Scholarship Fund, chair of the Central California NAGPRA Yokuts Coalition and chair of the California Rural Indian Health Board, Traditional Indian Health Committee. Previously, she served as chair of the Table Mountain Tribal Gaming Commission, Table Mountain Rancheria Pow-Wow Committee and Table Mountain Rancheria Enrollment Committee. She also served in several leadership capacities including as treasurer of the California Rural Indian Health Board and chair of the California Indian Legal Services, Title IV Parent Committee, American Indian Health Women Association and Central Valley Indian Health, where she has been intricately involved since its beginning. Hunter earned an associate's degree in liberal arts from Fresno City College and an anthropology certificate from Porterville College.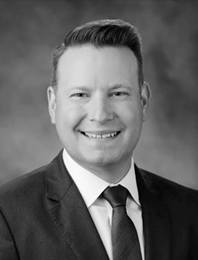 Harry Overly has served as president and CEO of Sun-Maid Growers of California since 2017. Prior to joining Sun-Maid, he was the CEO of North America for Deoleo, the seller of the largest olive oil brands in the world and best known in the U.S. for Bertolli Olive Oil. Before leading Deoleo's business, he was the chief customer officer of TreeHouse Foods, the largest private label-focused food manufacturer in the U.S. Before TreeHouse, Overly held several positions within marketing, sales and product innovation within Kraft Foods, The Wm. Wrigley Jr. Co. and BestSweet, Inc.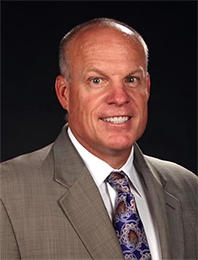 Kevin Sweeney has more than 25 years of sales and leadership experience in financial services. He is managing director and the head of national sales for Wells Fargo's Wealth Management and Private Bank. Prior to his current role, he also served at Wells Fargo as national sales director, senior director of sales for California and Nevada, regional managing director of wealth management and regional managing director. After a record-setting football career at Fresno State, Sweeney played quarterback for the Dallas Cowboys and San Francisco 49ers in the late 1980s. He earned a degree in business administration from Fresno State. He previously served on the Fresno State Board of Governors and as a board member for the University of California, Merced.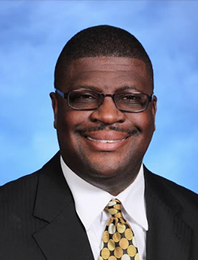 Keith C. Wolaridge is founder and owner of From Above Financial, which provides customized financial solutions that match the individual and business. A Fresno State alumnus, he earned a bachelor's degree in accounting, a master's degree in leadership from Grand Canyon University and a master's in governance from the California School Board Association. Wolaridge is a member of Phi Beta Sigma Fraternity, Inc. and serves on the board of directors for Bakersfield Symphony Orchestra, Kern County Gleaners, Kern County School Boards Association and is an elected delegate to the California School Board Association. He has served as board member for the CSU Bakersfield Roadrunner Scholarship Fund, Stop the Violence, Kern County Black Chamber of Commerce and Kern County Workforce Investment Committee. He also volunteers his time for Bakersfield College ASTEP as a mentor to students.
"I am pleased and honored that Ms. Hunter, Mr. Overly, Mr. Sweeney and Mr. Wolaridge have agreed to serve on the University Advisory Board," Castro said. "With their varied perspectives and experiences, they will be valued advisers as the board discusses key issues that shape the bright future of Fresno State."
For more information, contact Diana Ralls at diralls@csufresno.edu.