In high school, Samantha Saucedo made the transition from building custom car audio systems to remote control jets. If it flies, she wants to know how. 
"Electronics were fascinating to me, so I began helping my dad build custom car sound systems every day after school. Then we started building RC [remote control] jets and planes," Saucedo said. "After I understood how things were connected, I started building my own jets." 
Today, the 20-year-old, first-generation college student from San Jose studies electrical engineering in the Lyles College of Engineering at Fresno State. 
"I've always been interested in anything that takes flight," Saucedo said. "Now, I'm more into complicated applications like unmanned aerial systems, and soon I'll be working on the quad plane with unmanned systems research team. My dream is to work on electrical avionic systems, so when we had the opportunity to go to NASA this year, I jumped at the chance to sign up." 
Saucedo joined 20 of her classmates from the Lyles College and visited NASA's Jet Propulsion Laboratory in Pasadena this past spring. The trip was led by Hernan Maldonado, director of the Pathways: Student Services program in the Lyles College. 
The program, which relies on donors to invest in student success, provides a multitude of academic and extracurricular enrichment and career exploration for students in the Lyles College as well as outreach and support to K-14 students from around the region. 
"These opportunities are incredible for our students," Maldonado said. "They get to participate in hands-on activities, see how things are built, learn about processes and procedures and meet the actual people who build the spacecrafts." 
Students also had the opportunity to discover industry facilities throughout California, including the California Department of Transportation, District 6 and Pacific Gas and Electric Company in Fresno, E&J Gallo Winery in Modesto and Tesla facilities in Lathrop and Fremont.  

"We would not be able to take experiential trips like this without the help from our donors, particularly Chevron," Maldonado said. "Their donation allowed us to expand and provide more opportunities for our students." 
In January, Chevron gave to several key initiatives to advance science, technology, engineering and mathematics (STEM) programs at Fresno State, including Pathways. 
"Our ultimate goal is to help meet California's workforce needs by providing a steady pipeline of workforce-ready engineering and construction management graduates. We are also working to open young minds [students K-14] to these particular fields," Maldonado said. "That's why showing the work that they are doing at places like NASA and Tesla is so vital. Many of these students will be working there one day, and if we don't show them the way, they may not ever understand the career possibilities. Having guest speakers like Vu Nguyen from NASA on campus is great, but nothing beats seeing him in his element." 
Nguyen is a software system architect, or ground data system engineer on flight projects, working on the Psyche Mission at NASA. He is also a 1991 Fresno State alumnus, and an avid supporter of students pursuing STEM careers. Nguyen said when he and other NASA staff share their stories, they can see the excitement building up in the students. 
"I see inspiration and passion in their eyes," Nguyen said. "Some of them even mentioned that they should have taken the time to go on the trip sooner than they did. The trips provide perspective for them and give them a level of insight as to what it's like to be in the workforce." 
Nguyen also said hearing stories from other staff members shows students there are opportunities for growth and further career success. 
"One staff member, in particular, was really inspiring and motivating," Saucedo said. "She shared her personal journey in working her way up at NASA. It was a relatable story and made me think, "Hey, I can do this, too."
The Lyles College of Engineering relies on private financial support, such as funds raised from Fresno State's annual Day of Giving, to support student success programs like Pathways. For questions about how to support the Lyles College, contact Steve Weakland at 559.278.1755 or sweakland@mail.fresnostate.edu.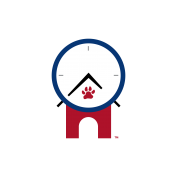 Fresno State's third annual 24-hour, online Day of Giving will be Thursday, Nov. 7. Each gift on this day, no matter how large or small, will directly support student success. Visit dayofgiving.fresnostate.edu to learn more.