The Honorable Paul Lo, the first judge of Hmong descent in the United States, will be the keynote speaker at the CSU Journey to Success College Fair for Asian American and Pacific Islander students from 8:30 a.m. to 3:30 p.m. Saturday, May 2 at Fresno State.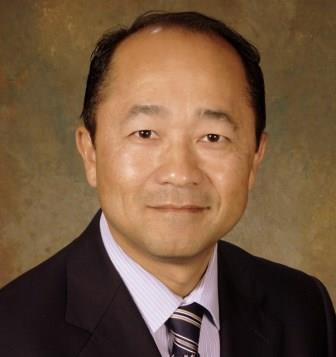 Lo, who was appointed to the Merced County Superior Court by Gov. Jerry Brown in 2013, will speak from 9:15-9:50 a.m. in the North Gym 118.
More than 500 6th through 12th grade and community college students and their parents are expected for the event. It is designed to address disparities in education by ensuring Asian Americans and Pacific Islanders receive important information about college admissions and requirements.
The California State University (CSU) is presenting two "Journey to Success" college fairs, the first at Fresno State Saturday, followed by a fair May 16 at Cal Poly Pomona.
The events are part of the university system's Asian American Pacific Islander Initiative (CSU AAPI) that is working to ensure that Asian and Pacific Islander students from traditionally underserved communities in California are prepared for the academic requirements and rigors of college.
"Through Journey to Success, our campuses provide meaningful and culturally relevant activities that assist students and their families in the journey toward a college degree," said CSU Chancellor Timothy P. White. "The achievements of our AAPI students are vital for the long-term social and economic success of California."
Fresno State President Joseph I. Castro said the program reaches out to the broader Asian Americans and Pacific Islanders communities in the Central Valley region, which are populations with a diverse range of educational needs.
"Just one example is our Hmong community which has one of the lowest rates of educational attainment among Asian American ethnic groups," President Castro said. "We are committed to ensuring more Asian Americans and Pacific Islanders families have access to higher education by connecting them with local professionals who have overcome similar experiences they face to succeed in college."
Phong Yang, associate director of University Outreach Services who is coordinating the local effort with the CSU system, expects a large Hmong turnout Saturday.
He said middle and high school students from throughout the Fresno Unified School District are expected to attend, as well as students from Clovis East, Sanger, Kingsburg, Selma, Duncan Poly, Central East, Fowler and Parlier high schools.
They will engage with trained CSU AAPI student ambassadors, college professionals and other students and parents going through the same journey, Yang said. They will also participate in workshops to learn about financial aid, how to pay for college, career options and college life. Cultural events and performances are also a part of the event.
During the keynote, Judge Lo, will share his experiences coming to the U.S. at the age of 11 as a refugee from Laos. In 1994 he became the first person of Hmong descent to practice law in the State of California.
Lo earned his bachelor's degree in economics from the UC Davis in 1991 and his Juris Doctorate from UCLA School of Law in 1994. He practiced law for 19 years in the Central Valley before his judicial appointment.
Among his many volunteer activities, Lo is a former elected member of the Merced City School District Board of Trustees, a former member of the UC Merced Foundation Board of Trustees, the founder and former president of the Southeast Asian-American Professionals Association (SEA-APA), a former board member of the Greater Merced Chamber of Commerce, a board member of the Merced Mercy Hospital Foundation Board of Trustees, and the former president of Hmong National Development, Inc.
He is a recipient of the 2001 UC Davis Outstanding Young Alumnus of the Year Award and the 2003 KSEE 24 Portraits of Success Award. He lives in Merced with his wife and five children.
For more information, contact Yang at 559.278.2048.