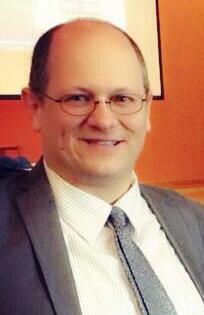 Monte Jewell, director of Fresno Rape Counseling Services, will be among several panelists at the third Crime Victims and Survivors Safety Net Conference from 1-4:30 p.m. Friday, April 24, in the Peters Education Center.
The event is part of the Stop the Silence Campaign by Fresno State criminology students for Sexual Assault Awareness Month.
Funded by the College of Social Sciences, the victimology conference is presented by the Crime Survivors for Safety and Justice, a statewide network of Californians for Safety and Justice that gives survivors of crime a voice in public policy.
Registration will begin at 12:30 p.m., followed by a film screening of "Hunting Ground" from 1-3 p.m.
A panel discussion from 3:15-4:30 p.m. will include panelists Midori L. Howo, chief deputy district attorney for the Sexual Assault/Child Abuse Unit of the Fresno County District Attorney's Office, and Amber Menagh, a sexual assault survivor, among others.
Seating is limited for the free, public conference.
INFO: Dr. Yoshiko Takahashi, victimology coordinator and associate professor of criminology, 559.278.2305.
Original press release: bit.ly/FSN-StopSilence15.