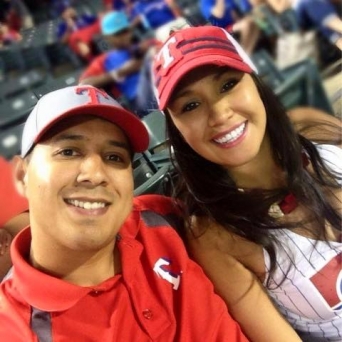 (July 8, 2016) — Fresno State learned today that the longtime companion of a Dallas Police officer killed last night is an alumna and former Bulldog softball player.
Kristy Villasenor came to Fresno State from Ft. Worth, TX. She was enrolled from 2003-06 as a history major but did not earn a degree from Fresno State. She and Dallas Police Officer Patrick Zamarripa, who was one of five officers killed by a sniper in the July 7 shooting, had a daughter together. He was a U.S. veteran who served in Iraq.
Villasenor lettered with the Fresno State women's softball team under coach Margie Wright in 2004 and 2005. She completed her athletic eligibility in 2005 helping Fresno State to a 43-12 record and the 2005 Western Athletic Conference Championship.
To honor the Dallas Police Department victims, Fresno State President Joseph Castro ordered the University's flags lowered to half-staff daily until July 12, per U.S. President Barack Obama's proclamation this morning. At noon, the Fresno State Police Department flag detail lowered the flag at the Veterans Monument in a brief ceremony. Flag press release: bit.ly/FSN-FlagsDallasPolice.