DEAR CAMPUS COMMUNITY,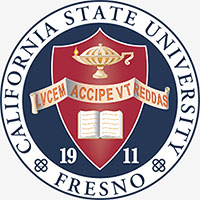 Today I joined Chancellor Timothy White, the 22 other CSU presidents, the California State Student Association and the CSU Academic Senate in a statement of concern regarding the recent executive order issued by President Trump.     I want to underscore to the Fresno State campus community that we offer our unwavering support to the students here who are from countries around the world, including countries subject to the President's actions. We also note the significant uncertainty affecting our Muslim student, faculty and staff populations. We stand steadfast in supporting them and each Fresno State community member.
Fresno State is continuing to monitor immigration implications coming out of the White House and the Congress that could impact our students, faculty and staff. Our office of Governmental Relations is in daily communication with congressional staffers in Washington and I have personally been in regular contact with our area congressional representatives to convey concerns expressed by our campus community.   Our International Student Services program strongly suggests individuals who may be impacted by the executive orders refrain from travel outside of the United States. Individuals holding citizenship (including dual citizenship with another non-U.S. country) in Iraq, Iran, Libya, Somalia, Sudan, Syria and Yemen are especially advised that departure from the United States could lead to a denial of reentry.
Individuals holding current US citizenship can expect heightened immigration screening upon reentry to the United States. All outbound US citizens are reminded to check that their passport has a minimum of six months of remaining eligibility before departing the United States. Individuals needing a new passport may receive assistance by visiting the Passport Place on our campus (Kremen Education, room 130).
I recognize that as we await developments from Congress and the new administration, the uncertainty and rhetoric may cause disruption, anxiety and fear among our students and the greater campus community.
As a reminder, students and employees have access to an array of support services through the Student Health and Counseling Center and through the Employee Assistance Program. I invite you to take advantage of these services.I will continue to keep you informed about pertinent developments as soon as we know of them. In the meantime, please be assured that Fresno State remains committed to our mission – To boldly educate and empower students for success – and our core value of diversity, inclusion and respect for all.
Sincerely,
Joseph I. Castro, Ph.D., M.P.P. President