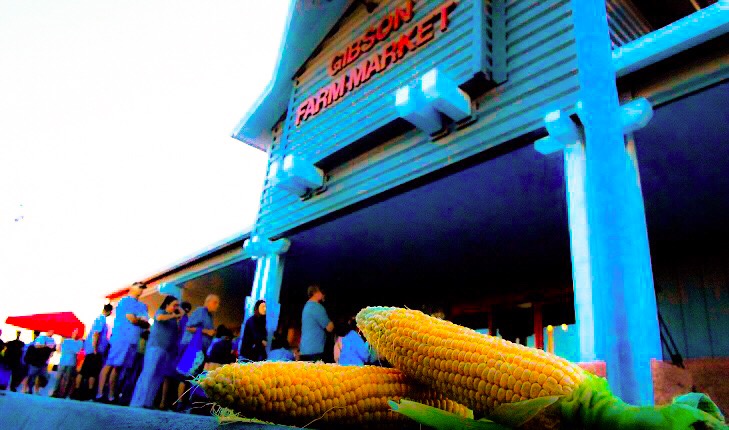 (June 3, 2017) — The first day of sales for the 2017 harvest of Fresno State sweet corn, Friday, June 2, produced record results with 38,586 ears sold (the previous high was 36,892 ears in 2016).
This includes 36,134 ears of yellow corn and 2,452 ears of white corn in 77 bins for a record total corn sales of $15,834, reported Jeremy Lewis, manager of the Rue and Gwen Gibson Farm Market on campus.
The sweet corn for the first day sold out at 5:01 p.m., two hours before closing time yesterday. Sales resumed today at 8 a.m. until closing at 6 p.m. or supplies run out and again 9 a.m. to 5 p.m. on Sunday before summer hours begin on Monday.
Corn is scheduled to be available everyday through Labor Day. The student-run market is located at 5368 N Chestnut Ave north of Shaw.
Original press release (includes weekend and summer hours): bit.ly/FSN-Corn17.