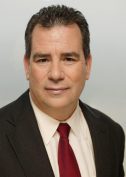 One of the country's leading trial attorneys, Brian J. Panish, is among the 2019 Top Dog recipients, a group of accomplished Fresno State alumni who will be recognized Sept. 20 at the Fresno State Alumni Association's Top Dog Alumni Awards at the Save Mart Center. Panish will receive the Distinguished Alumnus Award for his extensive legal accomplishments and publications as well as his generous support of community and University causes.
Based on scholarship, leadership and service to the University, the Distinguished Alumni Award is the highest alumni honor given.
Each year, one alumnus or alumna is chosen from each of the University's academic schools and colleges, the Department of Athletics, the Division of Student Affairs and Enrollment Management and the Division of Graduate Studies to receive the Top Dog Outstanding Alumni Award.
The Arthur Safstrom Service Award honors alumni and friends of the University who have a distinguished record of service to Fresno State. The 2019 Arthur Safstrom Service Award recipient is Antonio Petrosino (1953), who worked for more than 30 years in Fresno Unified School District as a Spanish teacher and school counselor. He has been an instrumental supporter of the University and its students for over 27 years.
"The Top Dog Alumni Awards is an inspiring event that recognizes the achievements of our most accomplished alumni," said Jacquelyn Glasener, executive director of the Fresno State Alumni Association. "This year's class of 13 honorees represents what it truly means to be a Bulldog, and we are excited to celebrate their successes with the University and community."
Panish graduated from Fresno State in 1980 with a degree in political science before earning his law degree, with honors, from Southwestern Law School. He has gone on to a successful career as a trial attorney, obtaining more than $500 million in verdicts since 2011. Panish was a member of the Fresno State football team during his time as a Bulldog and was previously recognized as the 2010 Top Dog Outstanding Alumnus for the Department of Athletics.
In addition to his successful career as a trial attorney, Panish currently serves as president of the prestigious Inner Circle of Advocates and is a fellow in the American College of Trial Lawyers and the American Board of Trial Advocates.
Fresno State's 2019 Top Dog honorees:
Distinguished Alumnus: Brian J. Panish (1980), founding partner of Panish Shea & Boyle LLP
Arthur Safstrom Service Award: Antonio Petrosino (1953), retired professor and administration in the field of education
Outstanding Alumni by College or Division:
Jordan College of Agriculture Sciences and Technology: Helder Domingos (1980), president and owner of Westech Systems, Inc.
College of Arts and Humanities: Charles Sant'Agata (1957), retired founder and owner of the Charles Sant'Agata Public Relations Firm
Department of Athletics: Chris Pacheco (1985), local business owner in advertising and radio
Craig School of Business: Jim Vagim (1985), president and CEO of United Auto Credit Corp
Kremen School of Education and Human Development: Eimear O'Farrell (1995, '06, '10), superintendent of Clovis Unified School District
Lyles College of Engineering: Ken A. Meme (1986), board chair and president of Towell, Inc.
Division of Graduate Studies: Timothy Kotman (2007, '10), special agent with the United States Department of Homeland Security
College of Health and Human Services: Cher Teng (Bee) Yang (1994, '96), lecturer and faculty liaison for the Department of Social Work Education at Fresno State
College of Science and Mathematics: Christopher Daniel Bencomo (1989), OB/GYN physician with Family Healthcare Network
College of Social Sciences: Jan L. Kahn (1969), founding partner of Kahn, Soares & Conway Law Firm
Division of Student Affairs and Enrollment Management: Barry W. Maas (1994), president of Administrative Solutions, Inc.
The Top Dog Alumni Awards event will take place at 5:30 p.m. on Friday, Sept. 20 at the Save Mart Center. Tickets are $150 per person and reservations are available online at www.fresnostatealumni.com. For questions, call 559.278.ALUM.
Sponsorship opportunities are available. Contact Peter Robertson at probertson@mail.fresnostate.edu or 559.278.4669.
(Written by Asheline Beeson)