Sharing Fresno State's stories is a way to connect with alumni, friends, students and prospective students and other community members. On a campus of about 25,000 students and thousands more faculty and staff, narrowing it down to the top 18 stories of 2018 is no easy task. But here's a glimpse, in no particular order, at some of the best news, most touching stories and most well-done storytelling from the University over the past year.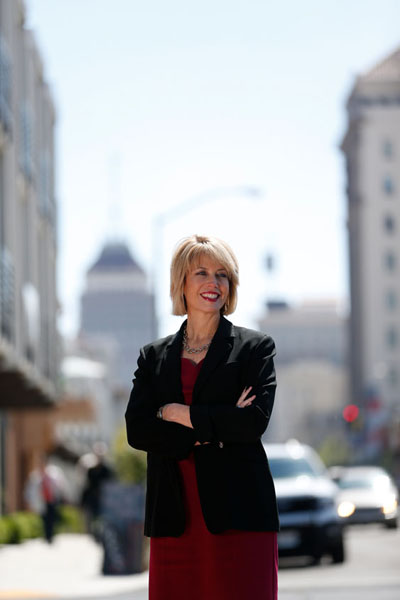 Alumni behind the downtown turnaround
It's no secret that downtown revitalization is at the forefront in the city of Fresno. From the innovative work of developers like Reza Assemi and Terance Frazier, to the business owners like Edgar Blunt and the vision of Ashley Swearengin, Fresno State alumni are making an impact on revitalization every day. And the University's presence is growing with the Fresno State Downtown Center offering professional development and other interesting courses for the general public.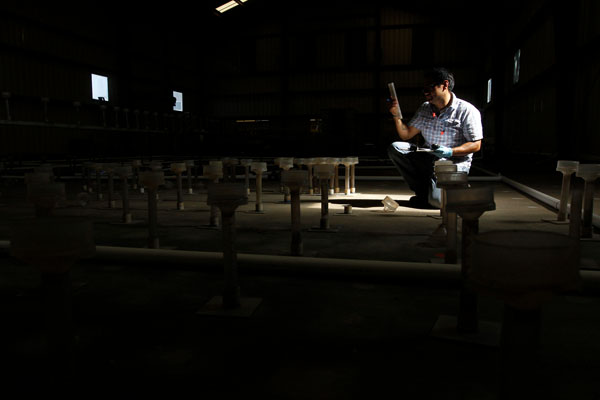 A national leader in water research

In a quest to solidify its reputation as a leader in applied research on water, Fresno State appointed Thomas C. Esqueda as its first associate vice president for Water and Sustainability. He will lead the University's efforts in developing, institutionalizing and strengthening programs across campus and through partnerships in the community, and he will assist in coordinating research and outreach activities that address critical environmental water and sustainability issues in the Valley.
This year marked a time of celebration and reflection for Fresno State's softball and baseball programs. The softball team celebrated the 20th anniversary of its 1998 national championship and the baseball program celebrated the 10th anniversary of its 2008 national title. Becky (Witt) Labandeira and Danny Grubb wrote first-hand accounts for Fresno State Magazine of what it was like to win it all.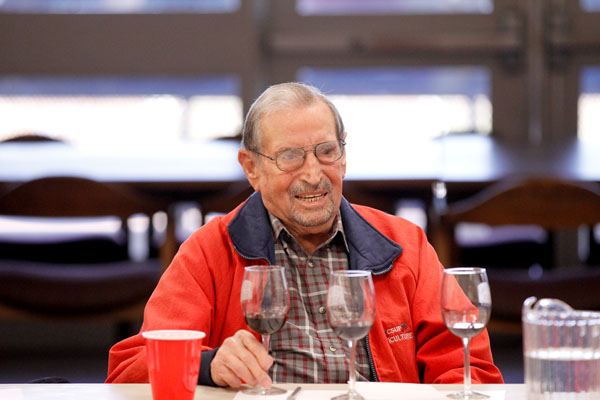 Building named for 'father' of Fresno State viticulture, enology
The renaming of Fresno State's Vincent E. Petrucci Viticulture Building after the program's late founder was celebrated April 20. Dr. Petrucci founded the University's Viticulture and Enology Research Center in 1985 and served as its director until his retirement in 1993. He raised more than $1.5 million for the building, which houses teaching and research labs and an agricultural library to serve students and the industry. In 1997, Fresno State became the nation's first University to operate a licensed commercial winery.
ABC's "Shark Tank" was full of hair whips and high fives in January when Fresno State alumni Christopher Healy and Lindsay Barto pitched their company, The Longhairs, that produces hair ties for guys. They struck a deal with Dallas Mavericks owner Mark Cuban.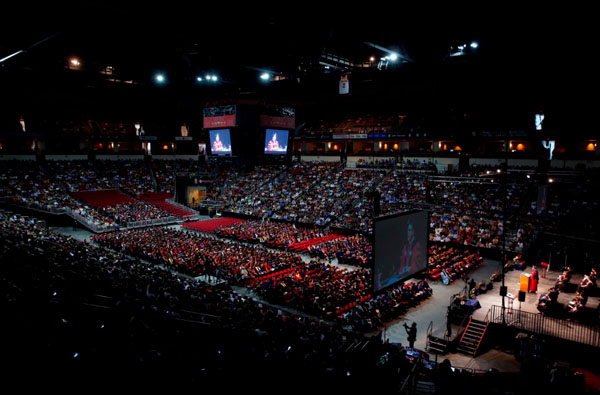 Largest graduating class in history
Fresno State's May 2018 graduating class of more than 6,000 students was the largest in University history. The class included 5,017 students who completed undergraduate degree requirements and 1,059 who earned post-baccalaureate degrees — including 78 students who earned doctoral degrees in nursing practice, physical therapy and education. The stories of musician Alejandra Tejadaand Tom Shudic, who collected his first social security check the same week he graduated, were just a couple of the highlights during commencement season.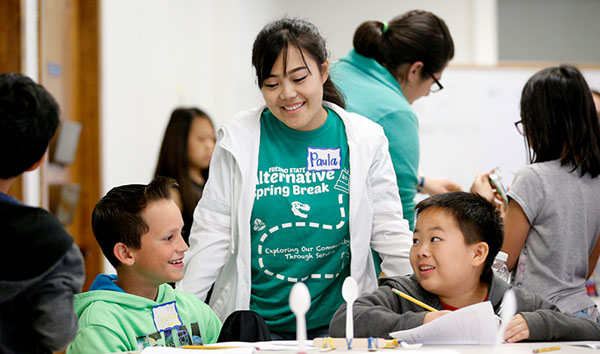 New campus record for community service hours
Fresno State students, faculty and staff provided more than 1.44 million hours of service to the community during the 2017-18 academic year, an estimated economic impact of service at $40.3 million. This marks the ninth straight year Fresno State has provided over 1 million hours of service.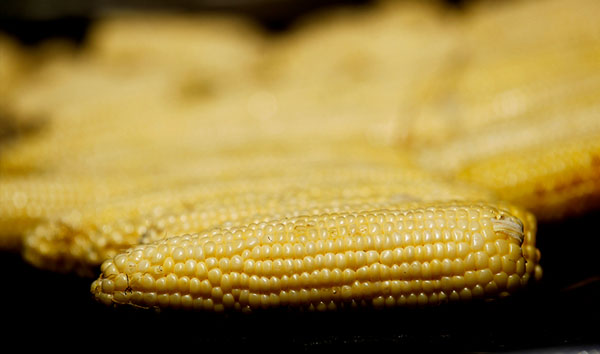 Uncovering what makes Fresno State sweet corn so popular
What's so special about Fresno State sweet corn? It's hard to say. But it's picked at peak maturity from the Fresno State farm and moved directly to the Gibson Farm Market for consumers to enjoy each summer. Even Simon Majumdar, a Food Network chef, said the corn "is second to none" after tasting it in an agnolotti pasta dish from Annex Kitchen last year. A record of about 81,000 ears of corn were sold on opening weekend in June.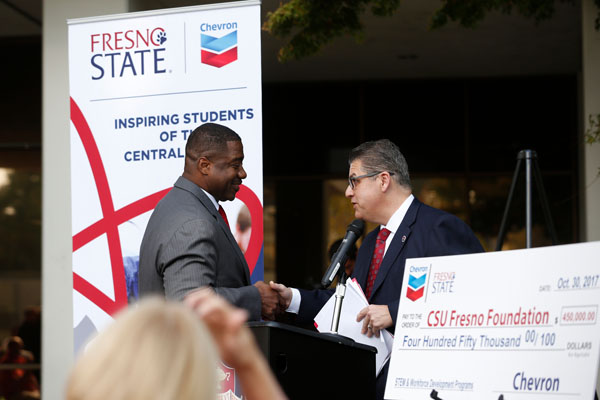 Charitable giving increases 22 percent
Nearly 10,000 people contributed more than $22.4 million to Fresno State during the 2017-18 academic year — $18.3 million for academics and $4.1 million for athletics. That's a 22 percent increase from the year before, and individual donor participation was up 9 percent. This private support is essential in helping the University fulfill its mission to boldly empower students for success.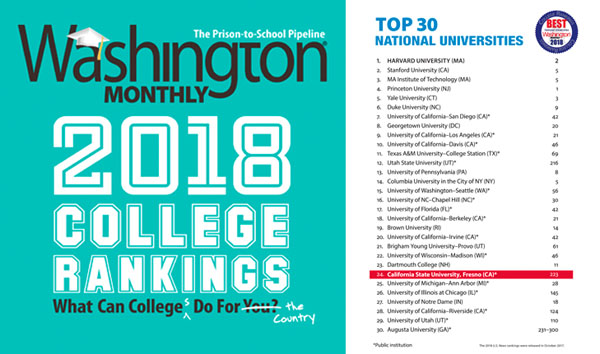 Fresno State ranked among nation's top 25 universities for third straight year
Academic prestige continues to grow at Fresno State, the No. 24 University nationally as ranked by Washington Monthly magazine. Fresno State takes its place in the rankings for the third straight year alongside the nation's top Ivy League and private institutions for its focus on social mobility, research and service to the community.
New Fresno State athletics director Terry Tumey defined the role of athletics at the University. "When you talk about spirit and the feeling of pride that you get for a university, athletics is a way that you can see it, you can touch it, you can almost visualize that spirit for a university in competition. It brings communities together. It's a very intimate feeling that you get toward a university that comes through athletics," he says.
Fresno State's second annual Day of Giving (D.O.G.) on Nov. 1 was sparked by 24 hours of Bulldog spirit in the community and across the globe, resulting in 2,120 individual donors from 42 states and 18 countries. The online campaign generated about $455,215 to support student success.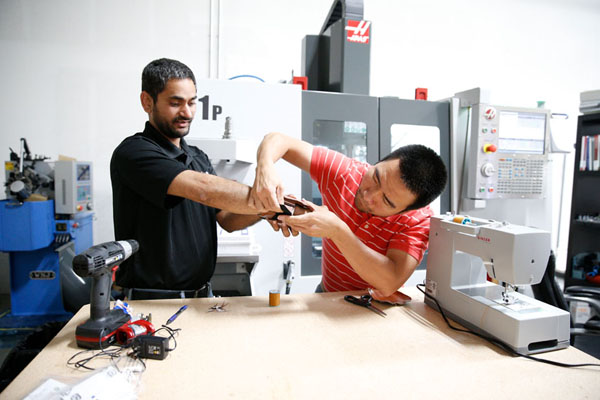 Fresno State professor develops tremor-suppression technology
Dr. The "Leo" Nguyen and a graduate student are in the final stages of developing a device to help patients with Parkinson's and essential tremor patients with day-to-day tasks and to improve their quality of life while limiting the need for heavy doses of medication or medical procedures.
There's no doubt that getting involved on campus helps students excel. In August, new students were invited to participate in the new Run to Victory, leading the Bulldogs football team onto the field at the season opener against Idaho. Freshman Aamiah Finley led the students onto the field and the University photographer captured all the pageantry of game day, from the tailgate scene and marching band to the Dog Pound student section and on-field action. Relive all the action in this photo story.
A new on-campus garden provides a healthy way to fight student food insecurity. The garden grows fresh produce for the Student Cupboard, a free food and hygiene pantry for students. A CSU-wide survey found that 43.7 percent of 1,514 Fresno State students reported experiencing food insecurity.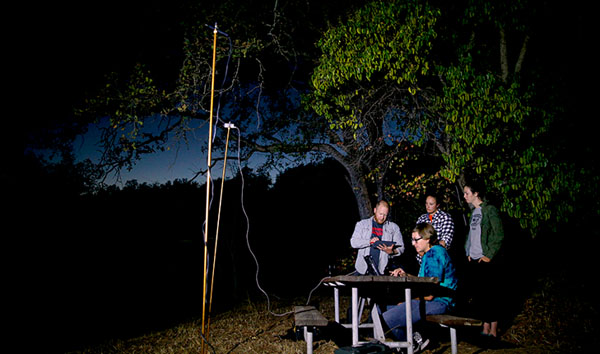 Bat signals: Researchers study sights and sounds
Fresno State biology professor Dr. Joshua Reece is part of a research project studying the behavior and sounds of bats. The winged mammals provide a benefit to humans by eating crop pests and mosquitoes that might spread disease.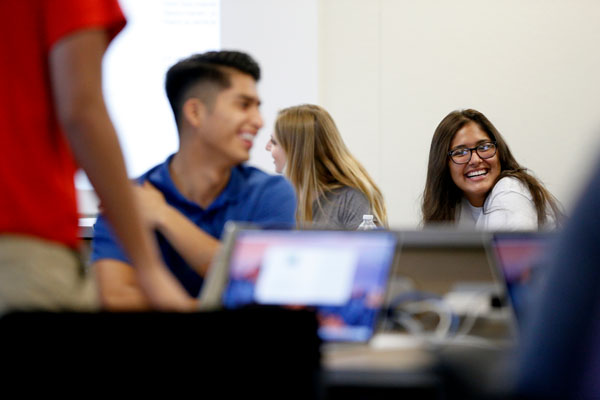 DISCOVERe technology program transforms learning
Traditional lectures are a thing of the past in Dr. Joseph Ross' genetics classes. Ross projects his iPad onto a screen so he can draw equations and charts and conduct real-time polls online during class. Ross was one of the early adopters of Fresno State's DISCOVERe program and is one of nearly 400 faculty members now trained to teach using technology. The program started with 1,200 students in 2014 and now includes more than 12,000 students enrolled in DISCOVERe courses. Classroom textbook and materials costs in such classes have been reduced by up to 72 percent, removing a potential barrier to student success.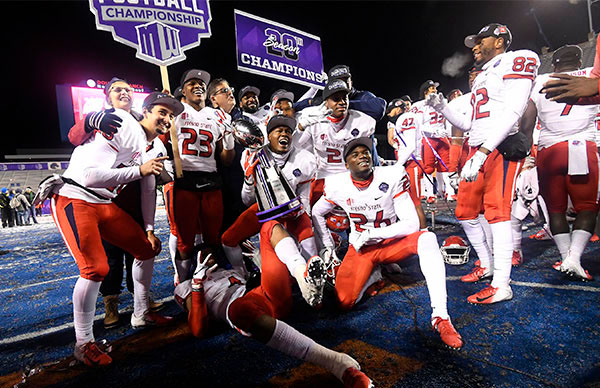 Bulldogs win Mountain West championship on snow-covered blue turf
No. 19 Fresno State's snowy 19-16 overtime win in the Mountain West championship game was the Bulldogs' first win on the blue turf and first win at Boise State since 1984. Fresno State has now won three Mountain West football championships since joining the conference in 2012 and has appeared in four of the six conference title games that have been held.