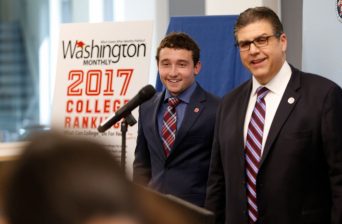 Fresno State Ranked Nation's No. 17 University by Washington Monthly
Academic prestige continues to grow at Fresno State, as the University earned its highest-ever honor from Washington Monthly magazine, ranking alongside the nation's top Ivy League and private institutions for its focus on social mobility, research and service.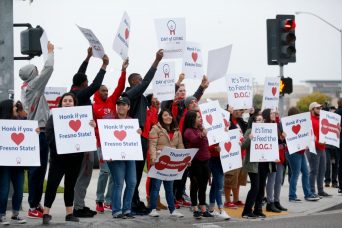 Fresno State Thanks the Community for a D.O.G. Well Fed
Fresno State's first-ever Day of Giving (D.O.G.) on Nov. 2 was sparked by 24 hours of Bulldog spirit in the community and beyond, resulting in 1,316 gifts totaling $431,395 to drive student success.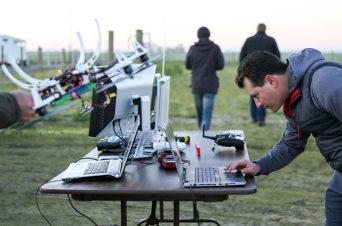 Research Engine – A University Where High-tech Thinking Meets Hands-on Solutions
From drone research in the Lyles College of Engineering, to air pollution research in the College of Health and Human Services, to preserving Native languages in the College of Arts and Humanities, Fresno State faculty and students are tackling some of the region's most pressing issues and developing new ideas and solutions.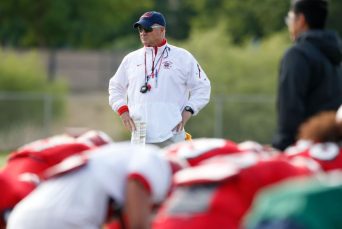 Rally the Valley – Tedford Turnaround
A year after the Bulldog football team finished with its worst record ever at 1-11, new coach Jeff Tedford and his team captured the Red Wave's hearts en route to a 9-4 record and a Mountain West division championship.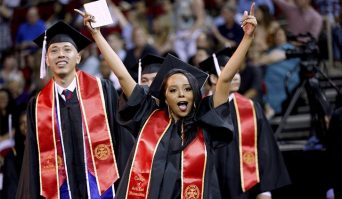 Fresno State ranks 3rd in U.S. News for Graduation Rate Performance
U.S. News and World Report's 2017 Best College rankings placed Fresno State among the top three best public universities in graduation-rate performance nationwide, comparing actual performance to predicted performance based on student demographics.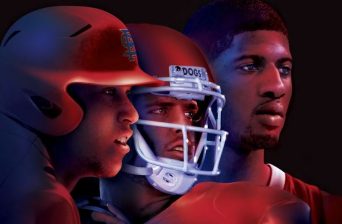 When Stars Align – A Trio of Alumni Rise to the Highest Levels of Pro Sports
Fresno State was the only university in the nation this past year to produce an NFL Pro Bowler, an NBA All-Star and a Major League Baseball All-Star starter. These three and other successful alumni are giving an entire region reason to believe.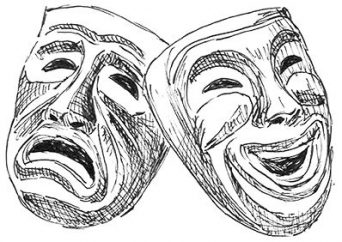 CSU Summer Arts returns to Fresno State
The California State University Summer Arts program returned to the Fresno State campus for the first time since 2011, bringing a slew of performances and courses led by nationally recognized artists.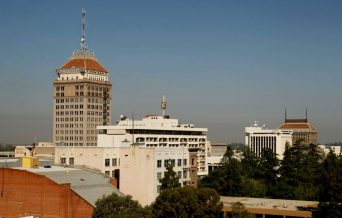 Report Finds Fresno State Generates $716.9 Million in Economic Impact
Fresno State is a powerful economic driver in the Central Valley, pumping $716.9 million in business sales into the region, according to a study measuring the University's ripple effect on job creation, sales for local firms, generated sales tax and employee and student spending.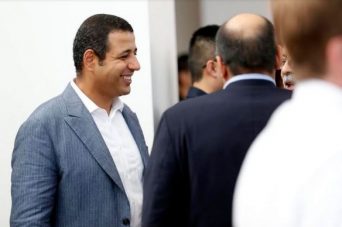 Fresno State Announces Opening of New Transportation Institute
A collaboration between the 15 cities within Fresno County and the Lyles College of Engineering, Craig School of Business and College of Social Sciences, the institute will support students and faculty researchers as they address topics such as air pollution, greenhouse gas emissions, safety, energy, congestion and advanced transportation technologies.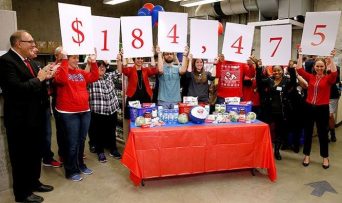 March Match Up Raises Record $184,475 to Battle Student Hunger
The annual campaign raised a record-shattering total to support the Student Cupboard, a food and hygiene pantry for Fresno State students.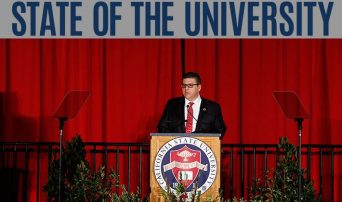 Castro Announces Arts Commission
The new President's Commission on the Future of Arts and Humanities was tasked with considering the establishment of a new performing arts center with adjoining classroom space along Shaw Avenue.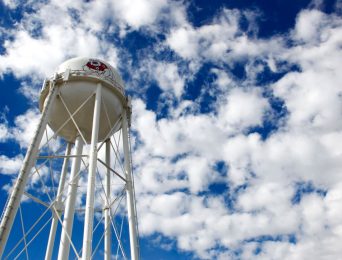 Fresno State Launches 'Help Clear the Air' Campaign for Smoke-free Campus
Fresno State and the other 22 California State University campuses are now tobacco-, smoke- and vapor-free.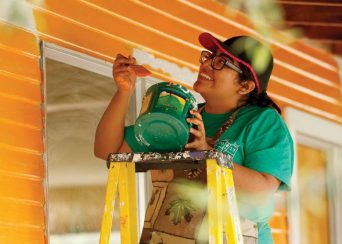 Fresno State Again Tops Million-hour Mark for Community Service
A new study links service-learning to higher graduation rates as Fresno State students, faculty and staff have provided more than 10 million hours of service to the community over the past 10 years.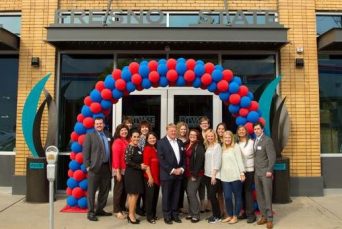 Downtown Center Launches Career Readiness Academy
Fresno State's Downtown Center at Bitwise South Stadium launched a series of career development workshops in partnership with the City of Fresno, the United Way and other community-based organizations to serve low-income residents who are new to the workplace.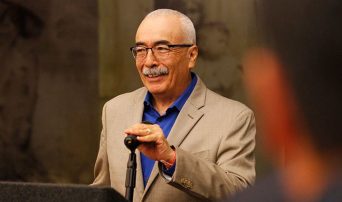 Library of Congress honors U.S. poet laureate Herrera in Washington, D.C. 
Former Fresno State professor Juan Felipe Herrera closed his second term as the United States poet laureate with a celebration at the Library of Congress in Washington, D.C.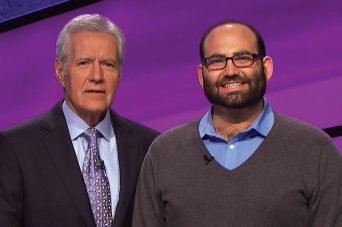 Fresno State alum wins big on 'Jeopardy!'
Peter Guekguezian, who earned his master's in linguistics at Fresno State in 2011, appeared on four episodes of the ABC game show in June, racking up $46,800 in winnings.
A music and journalism project was designed to help students grow academically and personally, while cultivating their compassion for their neighbors and increasing their understanding of other cultures.